RINGGGGGG!!! After a long 24 hours yesterday, the alarm went off. Because I had showered and prepped and put everything away the night before, I was fortunately able to get some more sleep before making it down the lobby at 9 AM with our luggage ready.
We walked around the block and found a hidden Au Bon Pain, which Jenny found on Yelp. Thanks to it, we got a quick, grab and go breakfast, including some chicken salad sandwiches, a mango smoothie, and a split pea soup. With Rice just a few blocks down the street from us, we walked right into the open campus. Coming in from the sides, we passed by the Lovett College and walked straight into the beautiful, open, main quad. In person, the quad is much larger, and, with the architecture, grand. We made our way to sign in for our admissions info session and shortly made it to a small lecture room where she explained to us many things. They included: small classrooms to encourage discussion, diverse backgrounds for enhanced discussions, professional growth, personal connections with faculty, their honor code, a top-notch research institution with a strong foundation in the liberal arts, medical programs, and much more. With students in the 25th percentile getting scores totaling an average of 2100, it was crazy to think about a Rice environment. Nevertheless, it was eye opening to see what college can be like.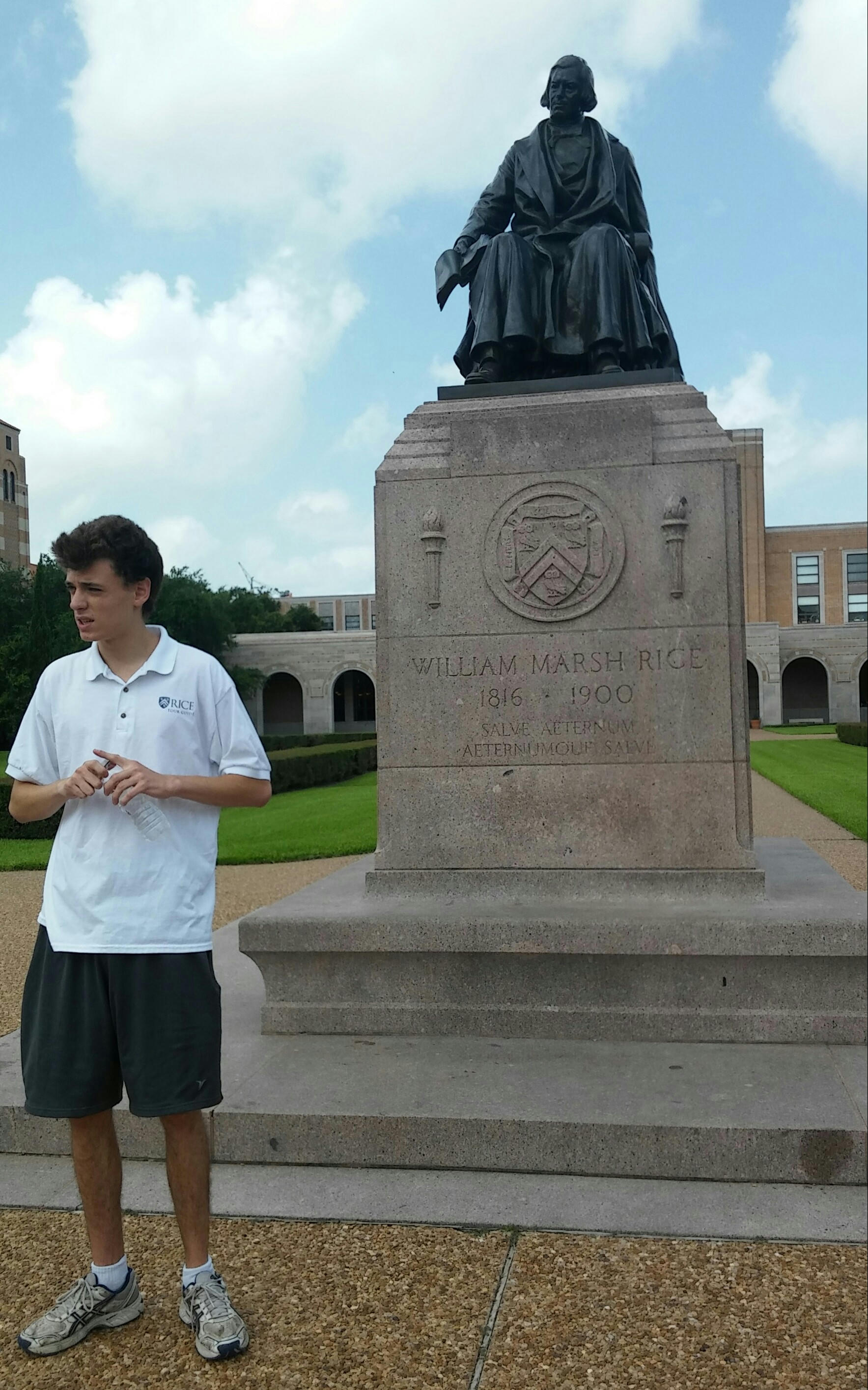 Transitioning, we had the campus tour with our tour guide, Will, a junior majoring in the social sciences. At every stop, he told us about the history of Rice and how its history has as much to do with its present. For example, there was a whole Murder Mystery story with how the (later) founder of Rice was a businessman who was murdered by his butler (I know, whoa) and how after some other later issues, some murder-mystery-related family members began and committed to sticking with Rice and it's excellence. As we continued, we were able to visit different buildings, the dorms, facilities, and even Rice's seal! Pretty much every single facility at Rice was rather new and quite aesthetically appealing. Everything was also up to date. All buildings, including the dorms, were air conditioned, there was a huge building dedicated to recreation with many workout machines, and an Olympic and laps pool! To say the least, Rice likes to spoil their students (in a good way)!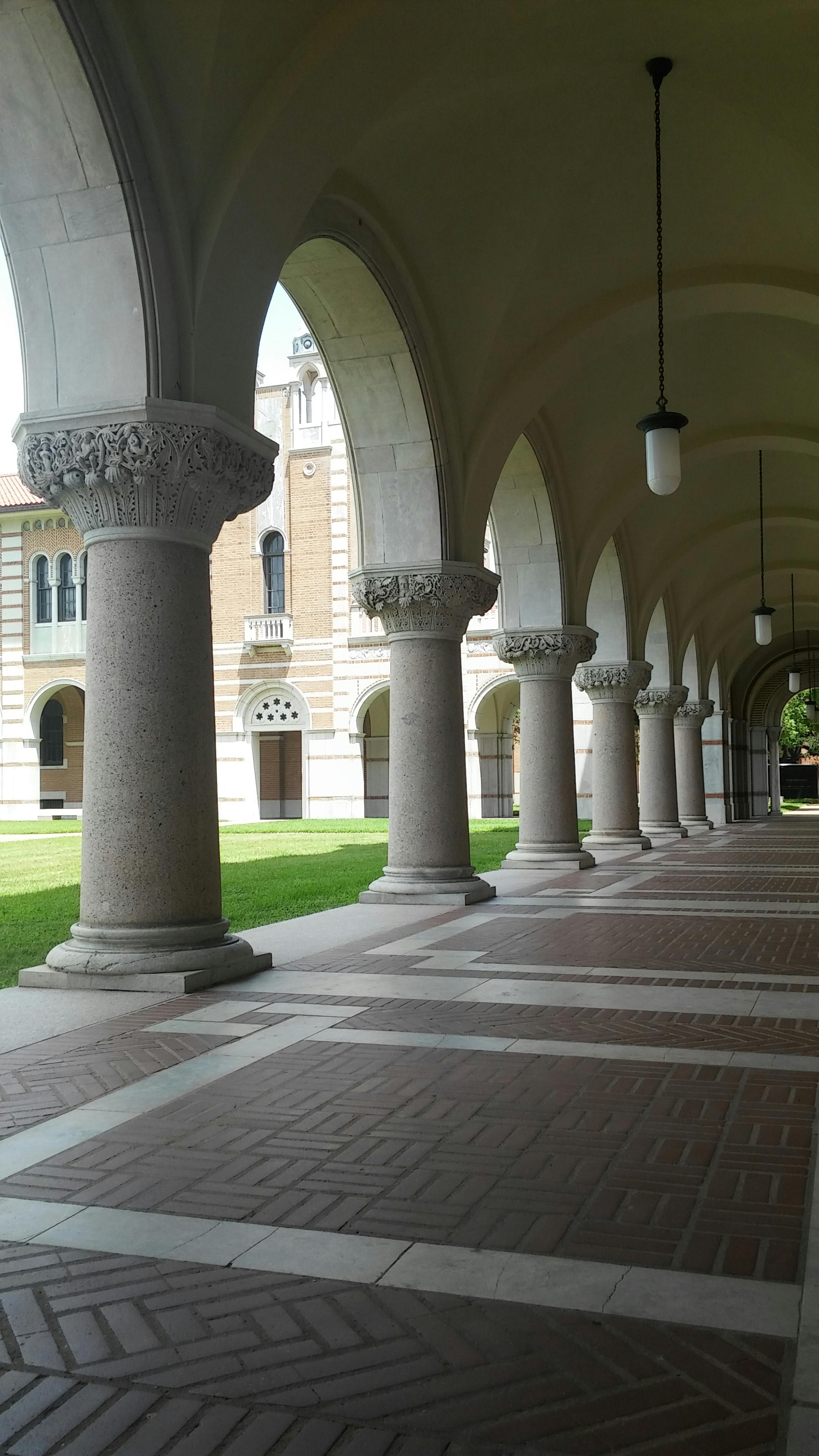 The halls of Rice University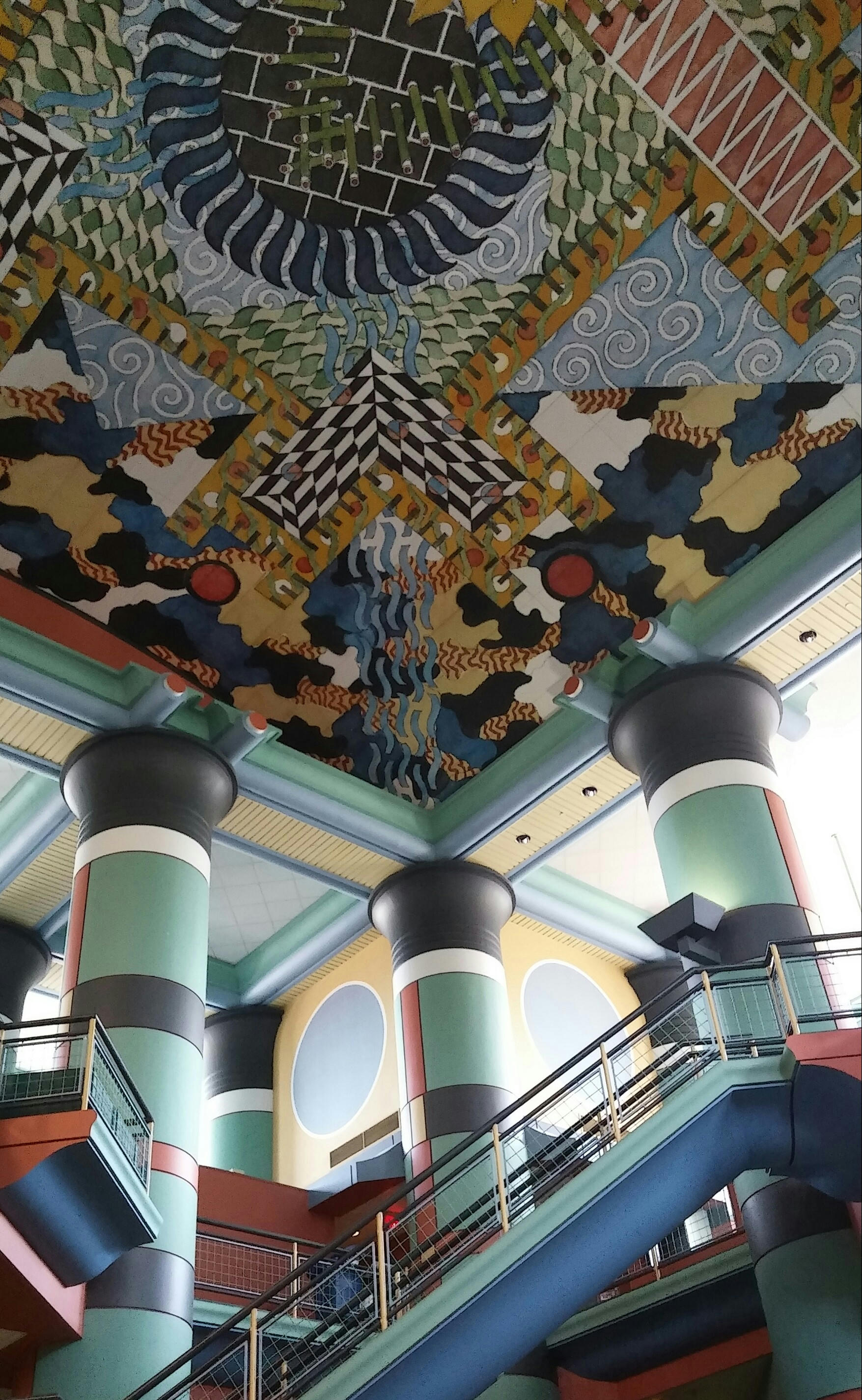 (Their Engineering department's space is the most interesting!)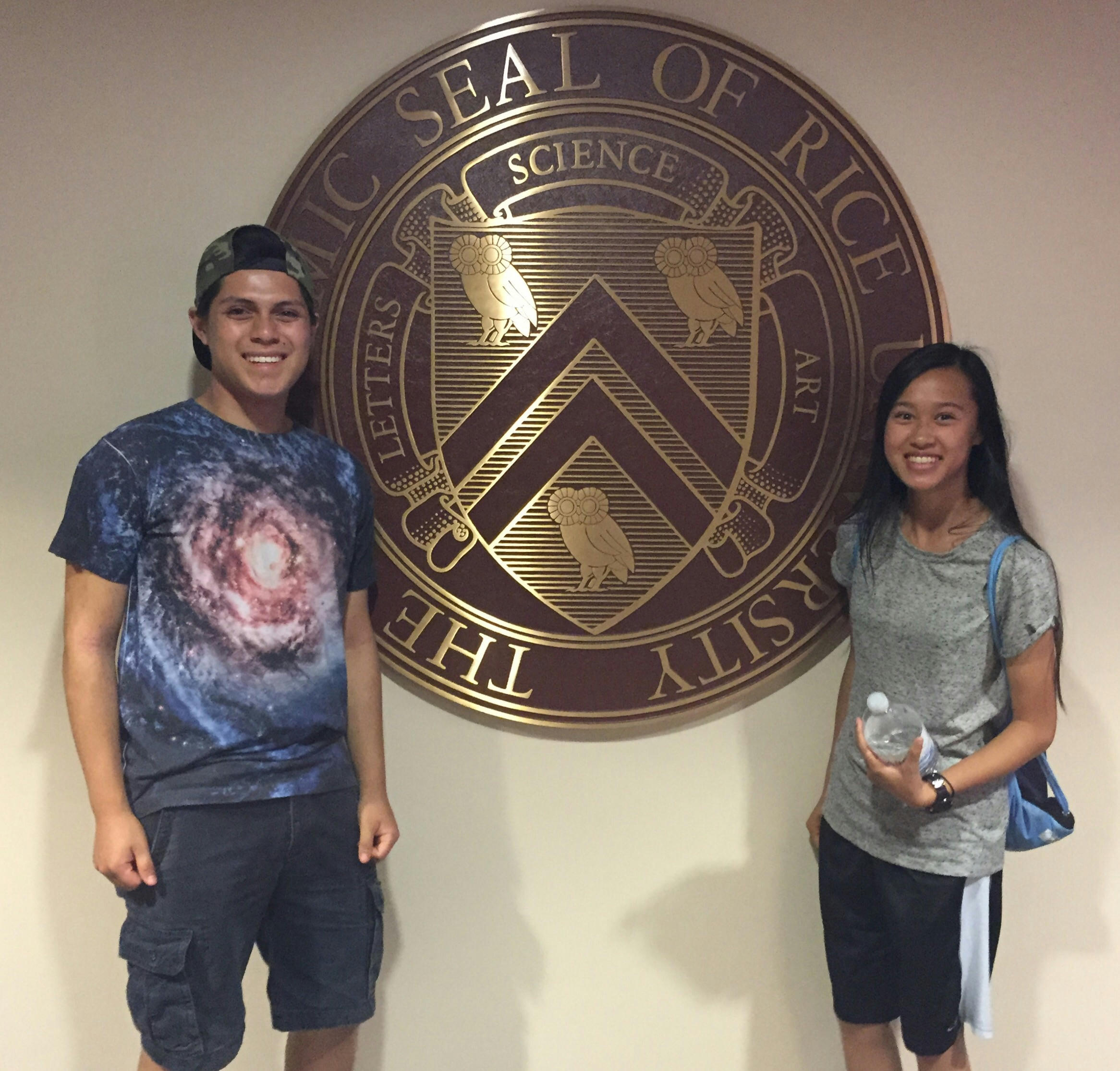 The Academic Seal of Rice University
After the long informational session and campus tour, our cohort was in the mood for a light snack and decided to go to the Fresh Factory, a small smoothie shop in (apparently) LA Fitness, followed by shuttling to the hotel to claim our luggage and get to the airport for our flight to Atlanta. Fortunately I was half asleep, or nap, on the way, which seems to take quite a while itself, allowing me to rest up and replenish wholesomely.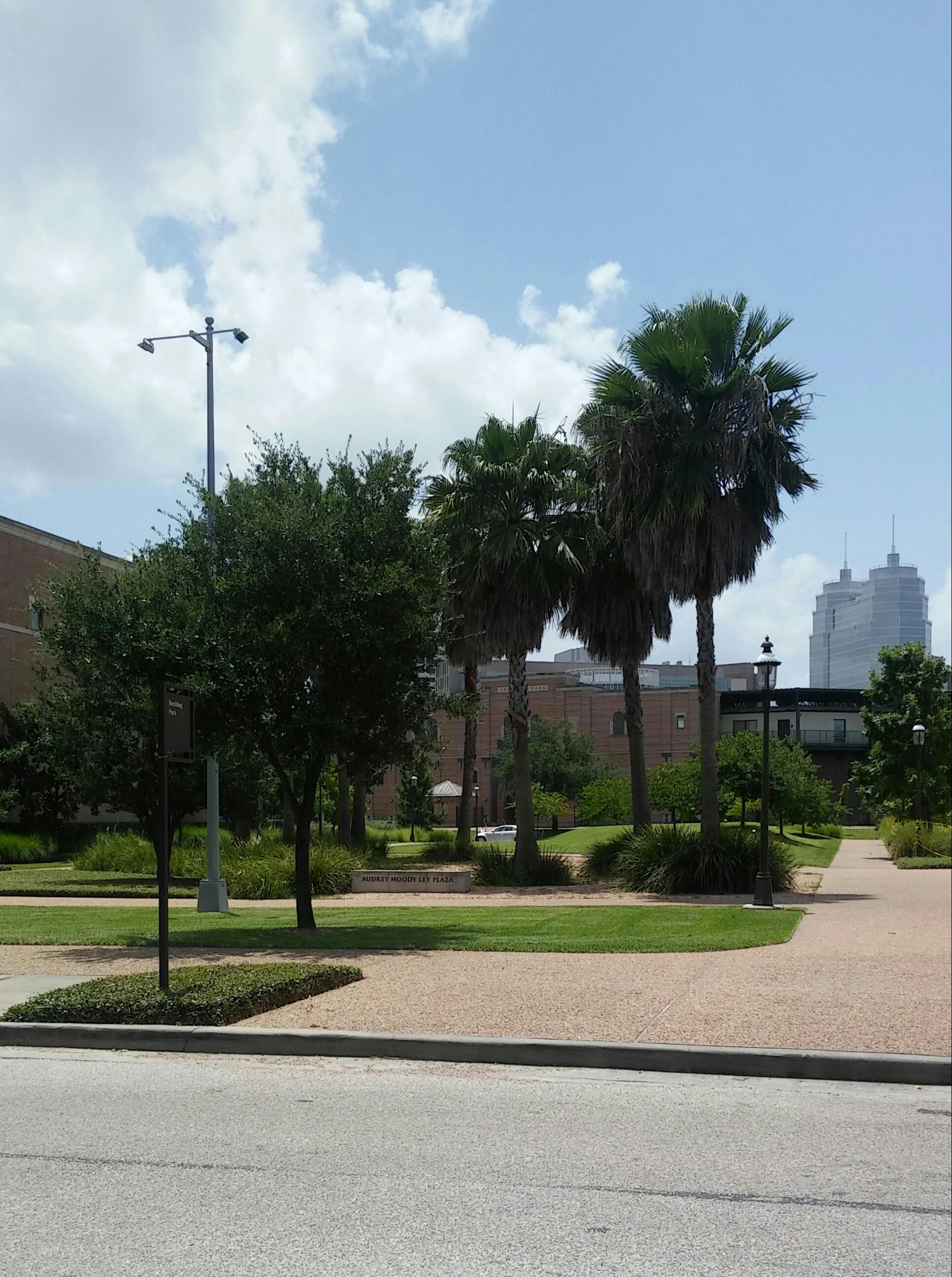 A nice view of a Rice building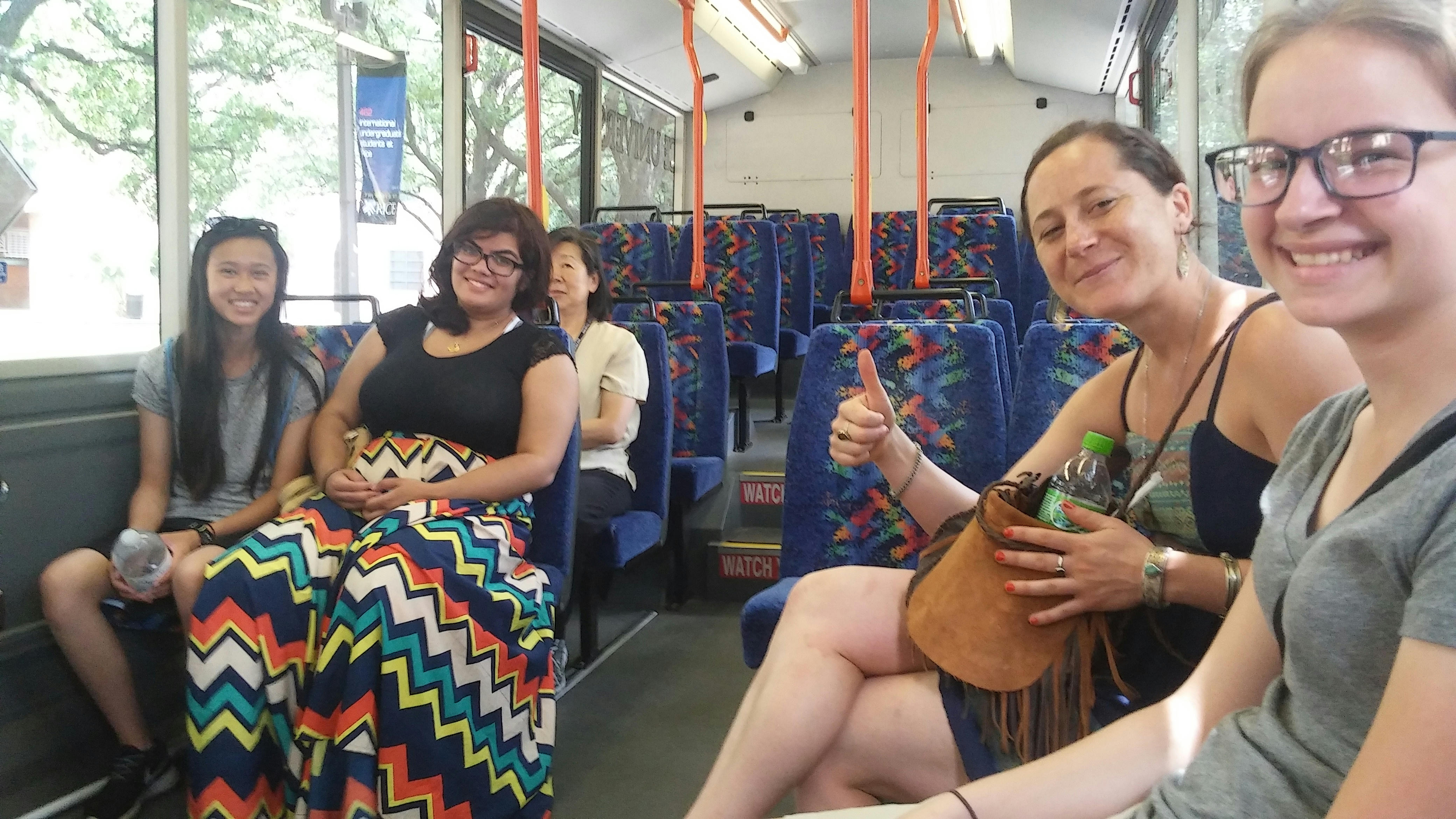 We just barely caught the shuttle!!!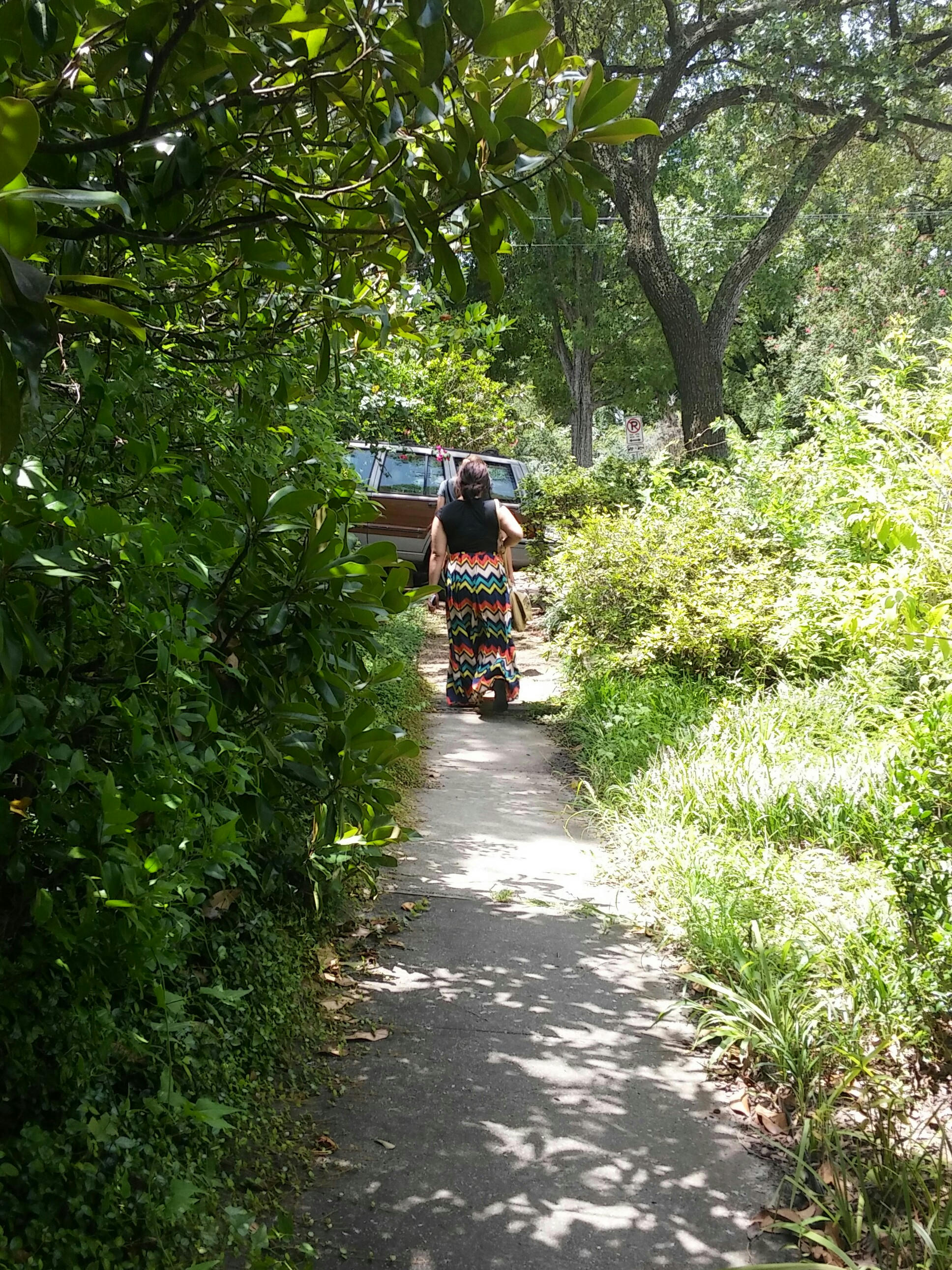 Strolling through Houston is sometimes like a tropical rainforest
The one thing I took from Rice University, though, one of their values: No Upper Limit, meaning there's no end to your potential. What's funny is how it kicked when we weighed our luggage. Right before me, Hummd, whose luggage weighed really close to mine, weighed her luggage. Seeing that it was 47 pounds, I was wondering if mine would go over. When I put it up on the scale, I was surprisingly shocked. The scale read; 50.0 No Upper Limit!!! I hit that upper limit. Maybe Rice isn't for me (I say that with humor). Who knows. The vibe was different and there were definitely factors to consider, such as the personable and closer connections with faculty, and the fact that the way Rice worked to make it easy to build your own community, yet seemed large and spread out enough to be able to meet many more people- even with its 3,900 students undergraduate population.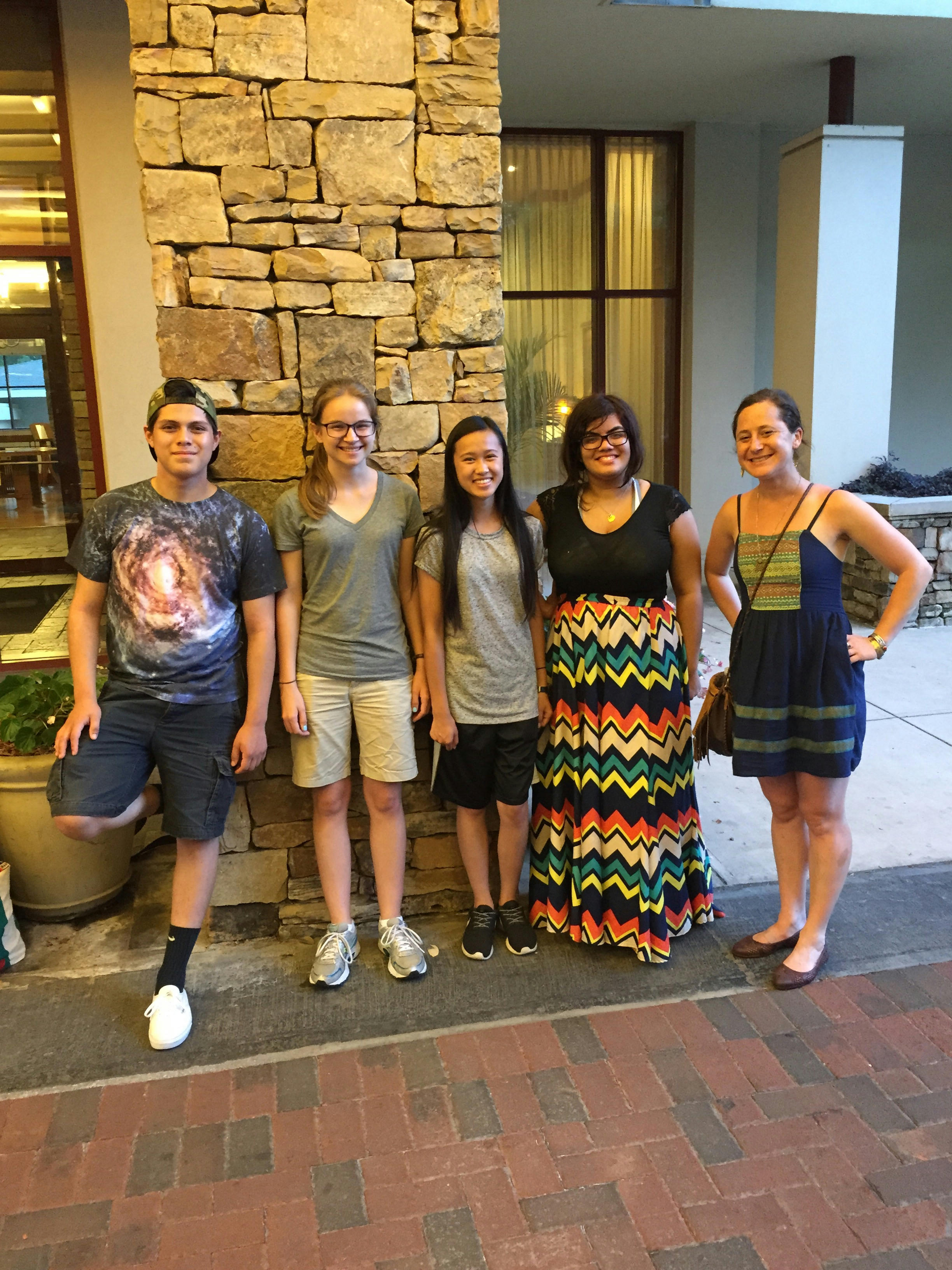 Love this! Our hotel is BEAUTIFUL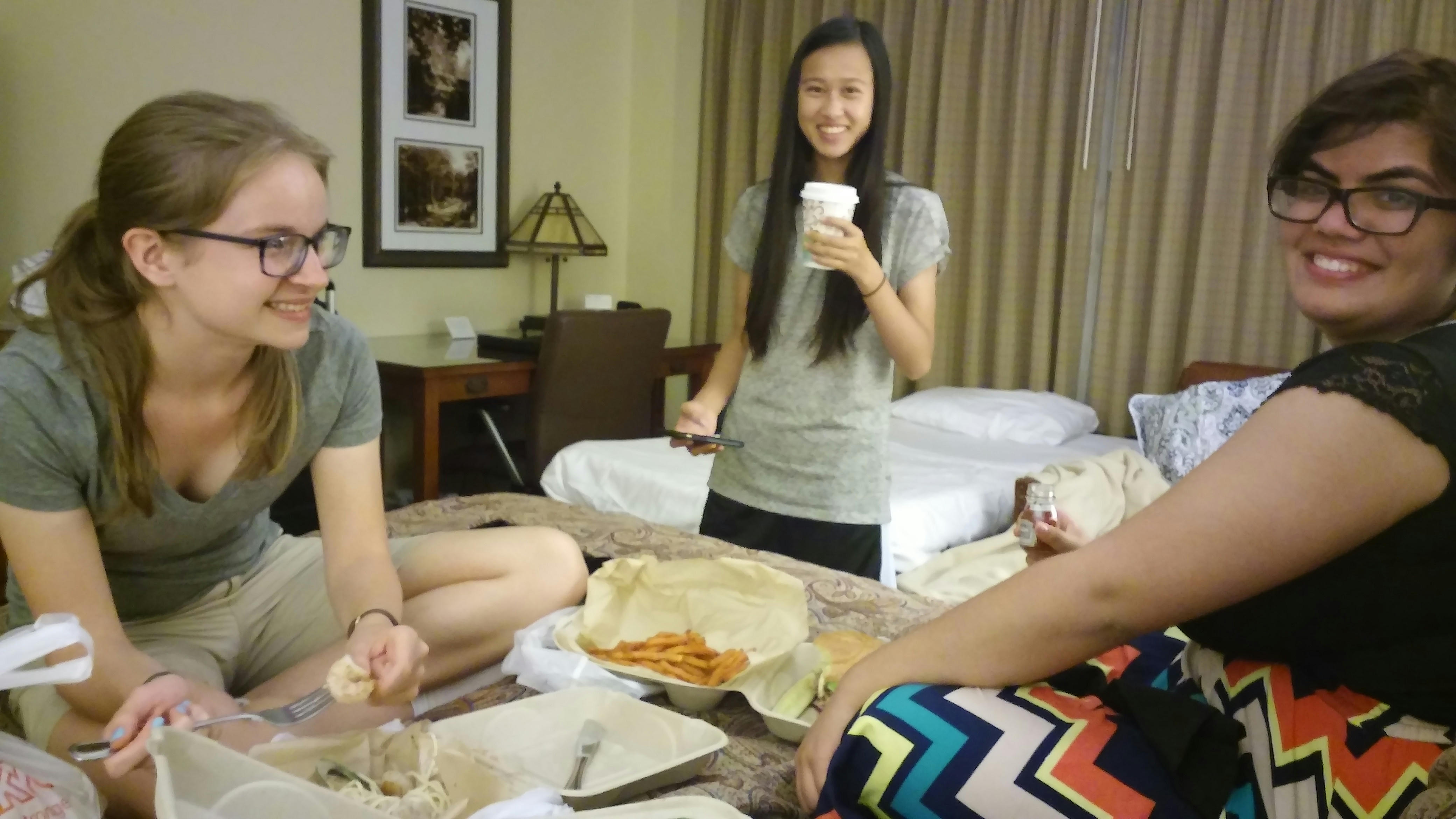 We can't get over at how perfectly Gwennie's
pose turned out for this one!
By the time we were in Atlanta, we were blown away by the natural aesthetics, with all the green grassy streets, and were also blown away by the gas price here! It was at $2.99- and that was expensive for Atlanta! We all thought to ourselves, "Can we have it at that price back home!?" It was a cool thing to see here.
Upon our arrival at the Emory Hotel, we were further blown away by the beauty of the architecture and incredible appeal of the hotel. Wow. Shoutout to the ILC and benefactors. Shoutout for the King size beds we have in our rooms and really great food. Speaking of which, the hospitaltiy we were welcomed with when we ordered our dinners was exceptional. The warm women were very personable, comfortable with us, and willing to offer some insight as to the plethora of mosquitoes and on how to get to the MLK Jr. Museum for tomorrow. After some perfectly flaky salmon, creamy pasta, succulent shrimp, rich mussels, and tender sweet potato fries, we finally had the chance to have another blog party and get going with it. Atlanta, and this hotel, are yet to offer many more fun things. In preparation for tomorrow's long day, it's time to go to sleep. Thus far, these past couple of days have been nothing short of amazing.