As we are now sadly finished with the first few days of our trip, we are slowly transitioning into the next part of this trip. This morning began slightly earlier as we tried to grab some quick breakfast at the local food store, Earth Fare. We promptly got to the Greyhound station with slight shortage of time, trying to mentally overcome the utter steadiness of our rude attendant. Knowing our bus was already loading, she didn't mind, yet we were able to peacefully make it to the bus.
With most seats taken from being last, I made it to the back into tightly formed seat for three. I was quick to put my headphones on and try to relax and nap for as much as I could. Despite the fact that I moved twice (as people got off on the three stops prior to Nashville), I dazed off into those half awake half asleep naps, recharging for the day to come.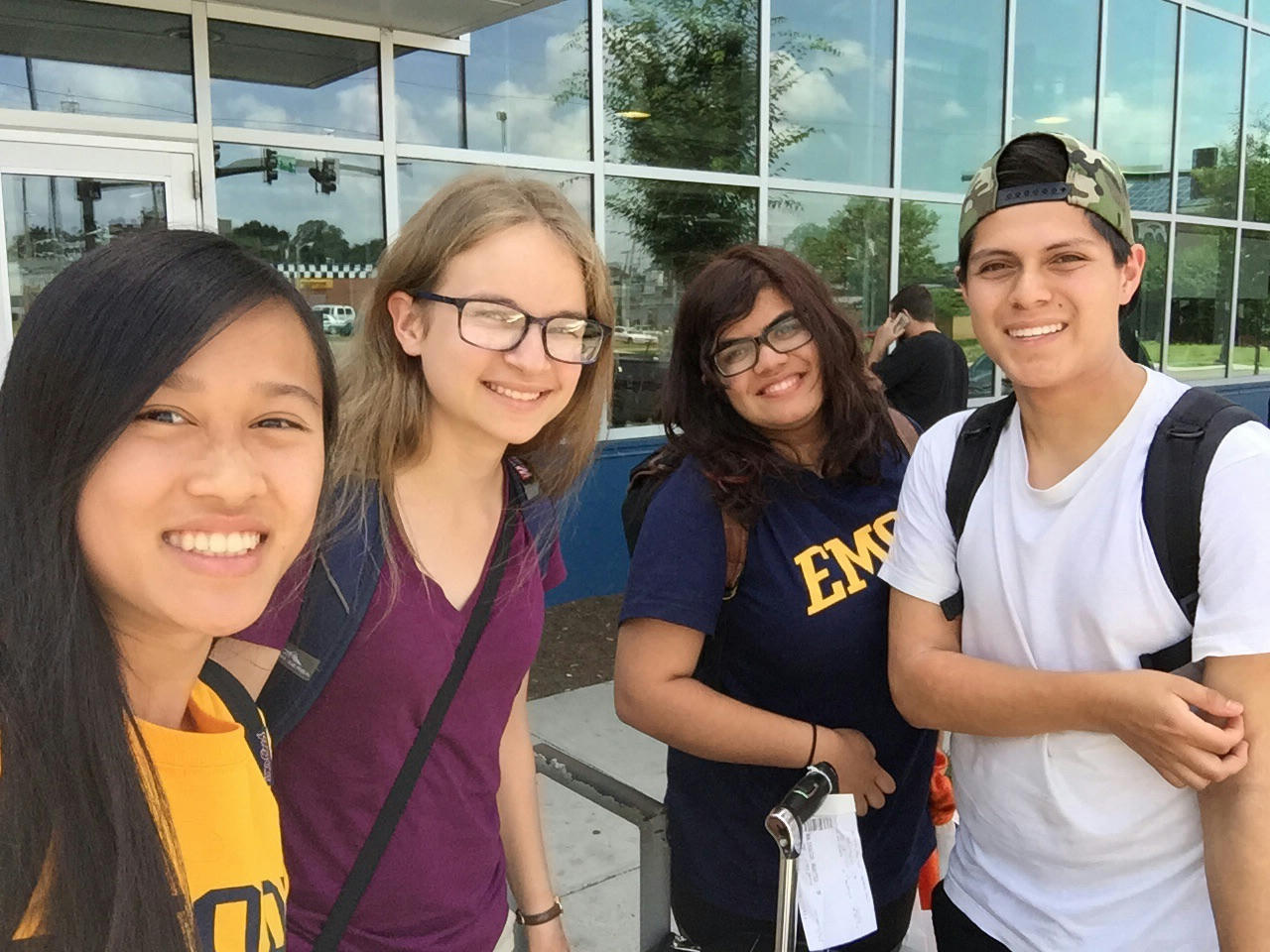 Finally in Nashville, Tennessee!!!!
On our way to the hotel, I was wondering where our hotel would be. Not too long after that thought our driver was already pulling over to the Loews Vanderbilt Hotel. We had to look up to see everything this skyscraper hotel's aesthetic had to offer. The only thought that sucked to let soak in was the fact that this hotel doesn't have a pool at all. For the first couple of days we have become very fond of the pools in out hotels that we had so quickly come to regularly look forward to some fun time at the end of our days in or at the pool. Unfortunately, that was not the case with out current hotel. Nevertheless, this hotel is beyond great! The first room we got to see was the girls' (Gwennie, Hummd, and Katherine's). Needless to say, we were thrilled at how nice they are/ Great lighting- check. Two beds- check. A fridge- check. A TV- check. Awesome bathroom and layout in general- check. For the sake of time, though, we were only able to drop our luggage off before heading for some lunch.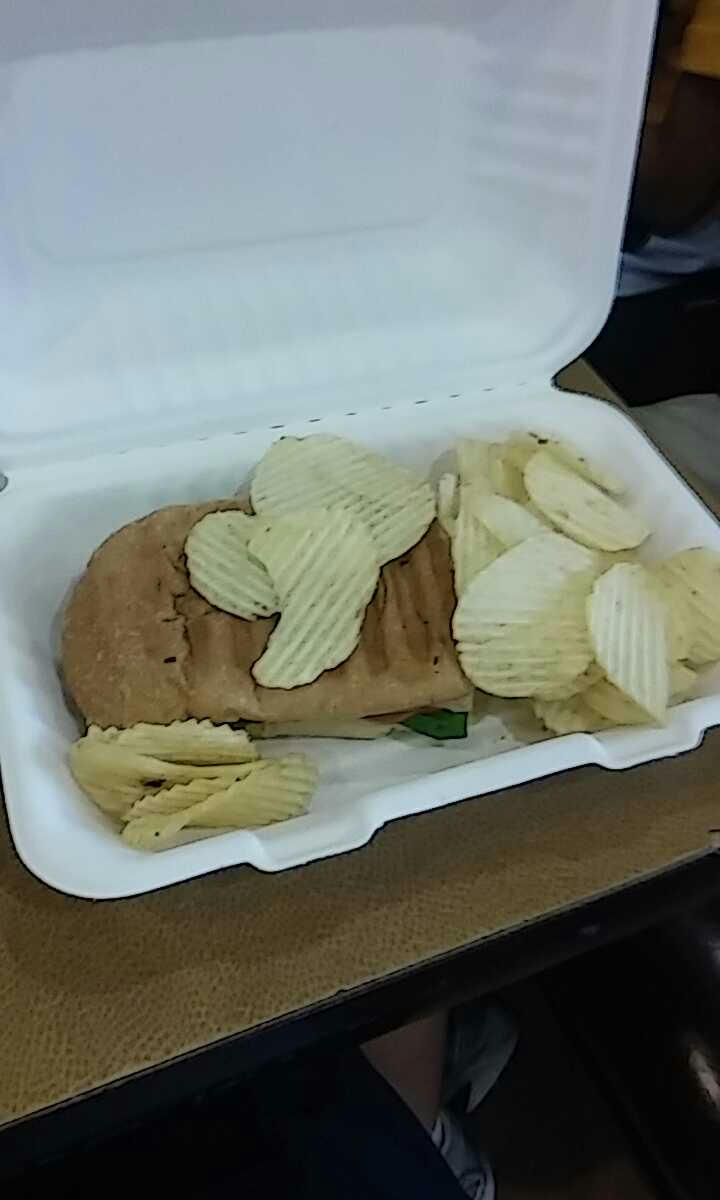 Chicken Panini
At Jason's Deli, literally a 3 minute walk from the hotel, we made some savings. Apparently here in Nashville serving sizes have been a bit larger- at least for salads. Just when I thought I'd only get the Chicken Panini, I decided to get a small side salad, which ended up becoming pretty much most of my lunch. 5 bucks and that got me full. Of course, our sharing cohort made room for a taste of the rest of our food like the Chicken Alfredo, the Taco Salad, and the Strawberry Shortcake- not to mention the free self-serve ice cream as well! This business is doing it right. Good food, good price, and free ice cream!
To walk it off after becoming pretty full, we made our way to the Parthenon. Centennial Park was almost our backyard. It was great. At least based on what we've seen of Nashville so far, I really like it. I feel like I can get used to the humidity and heat, but also the area is really convenient and aesthetically appealing. There are the green trees, the clean and new looking buildings, sidewalks, the nearby parks, and even the events. That's also something I could seriously get used to for a good four years. I'm slightly digressing, though. Centennial Park is for another paragraph. Our path up between the green grass of the park led us to one of the sides of the Parthenon. It's like no picture can even do things like these justice. Just to be a distance from there is pretty surreal, let alone standing right in front of the building itself was so grand. It was beautiful with the nature of its architecture itself to the color, and setting in the green acres of Centennial Park. Though we looked forward to it, we realized that it was closed as soon as we got to the door. We did spot a snowcone stand so we couldn't pass that by. We all got our unique combinations, mine being Blue Raspberry and Pina Colada. We walked around the lake with our snowcones dripping wet and out mouths (and teeth!) changing color in the heat of Centennial Park.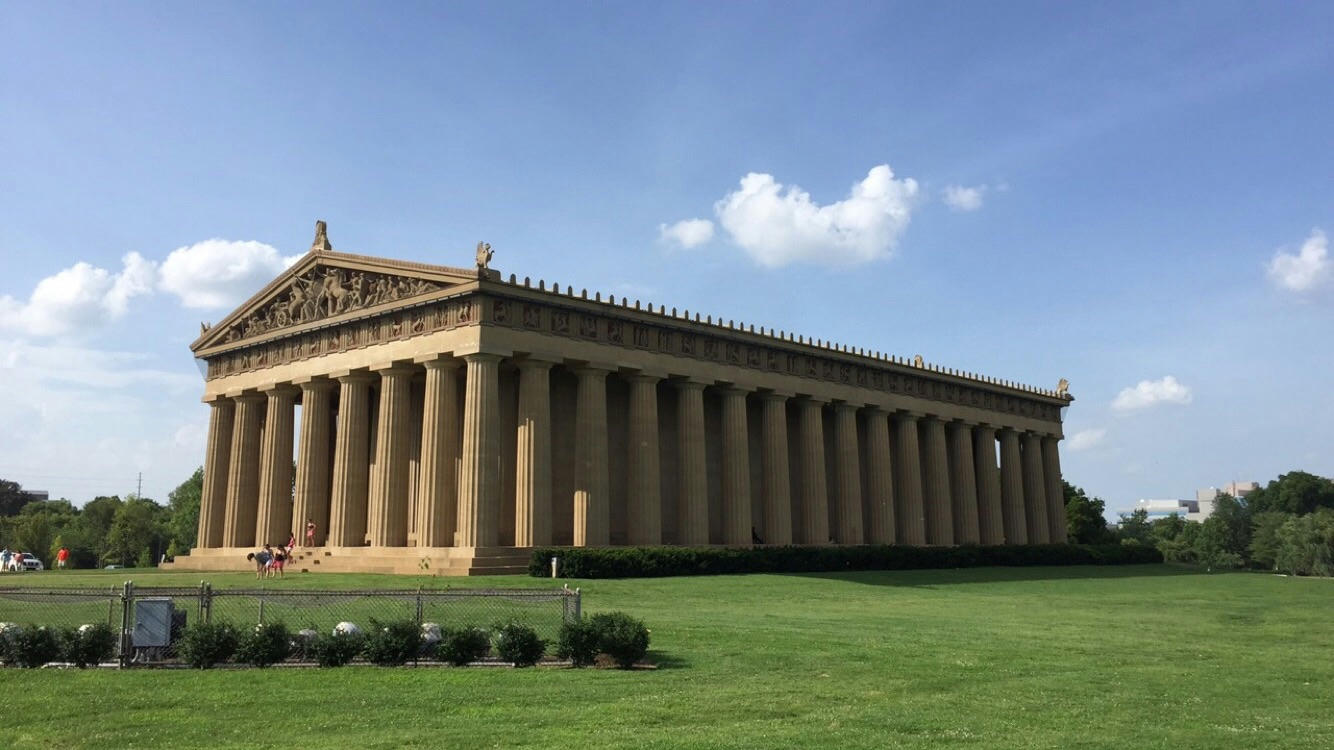 Parthenon in Nashville
At the end of it, we got to the Vanderbilt Barnes and Noble store to get our hoodies. Once we had them, we decided we'd endure some of the Nashville heat and humidity to take some quick pictures. It was worth it. It was actually kind of a fun experience getting up on top of the sign (haha) and it eventually turned into a mini photoshoot. One picture wasn't enough as you can tell from below.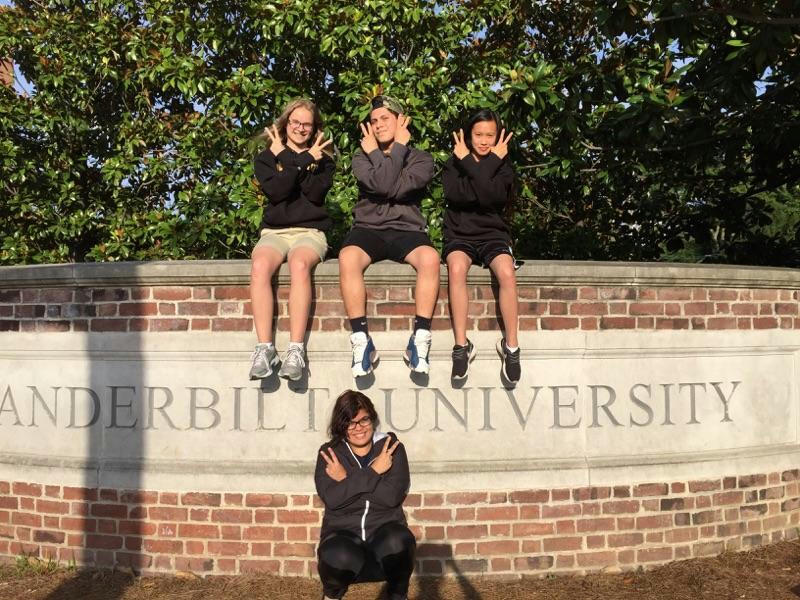 "V" for Vanderbilt because we're not
Vanderbilt Victims (interview experience) anymore!!!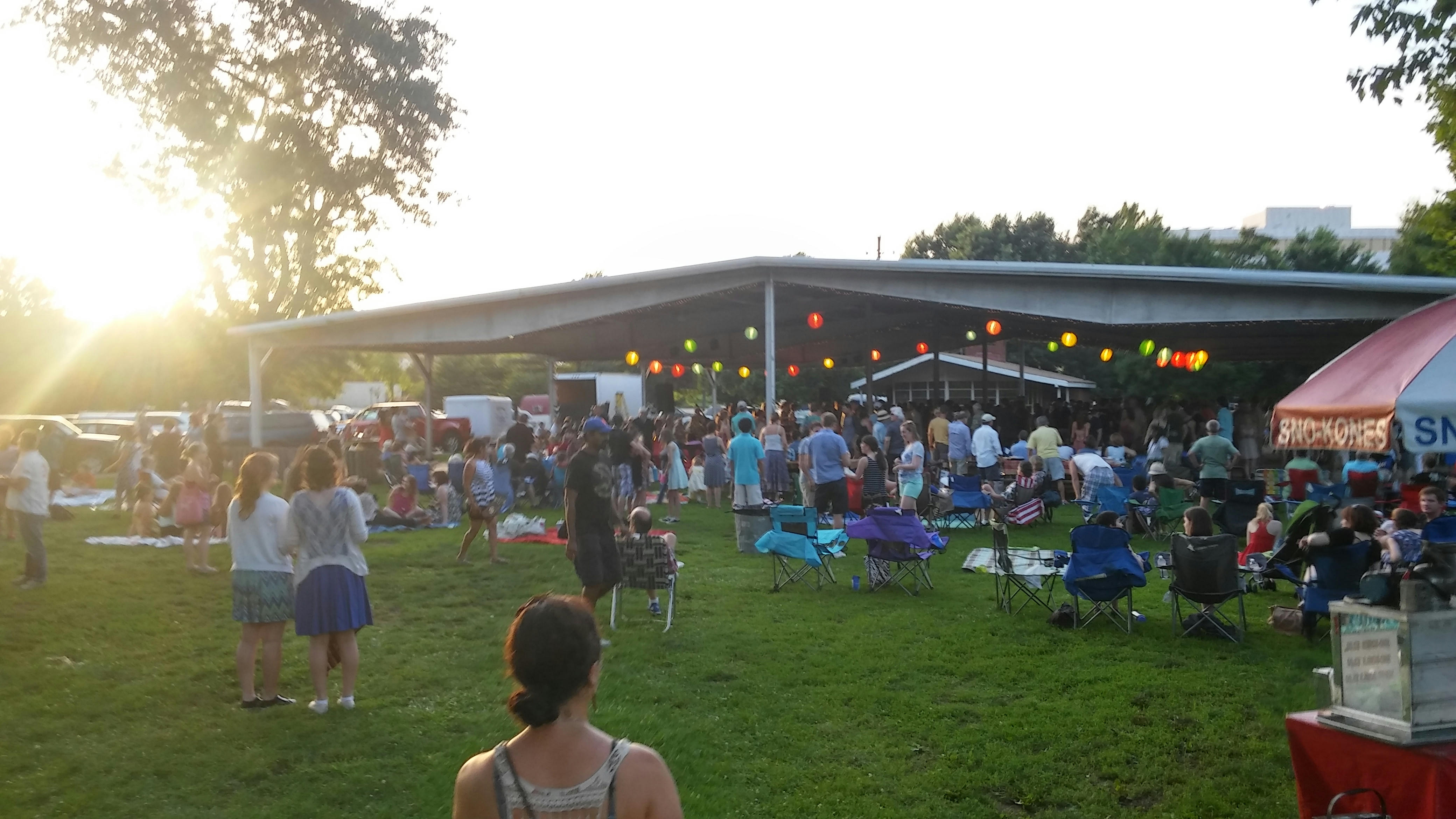 After going back to the hotel
for Jenny and I to get our rooms and for us to change shoes quickly, we head back out to Centennial Park for a concert that was being held there. W
ith crowds gathered around on After going back to the hotel tables and sitting on their blankets, the environment was very festive and joyful. There was a band playing and everyone did not hesitate for a second to join in and dance to the live music. As we accustomed to the environment, the girls got some shaved ice, while I stuck to water, and then decided to join the party. I'm usually used to Latin music and rhythms for dancing, but I found that I was able to have some fun dancing with the cohort. From moves of Swing, or the Charleston, the cohort out our best foot forward in having fun and we even tried some cool turns I know. The environment was just vibrant this evening. We did some square and line dancing towards the end as the sun began to set in the horizon behind the green trees and beautiful buildings. Before I even knew it, the cohort was calling out to me, letting me know that it was time to leave.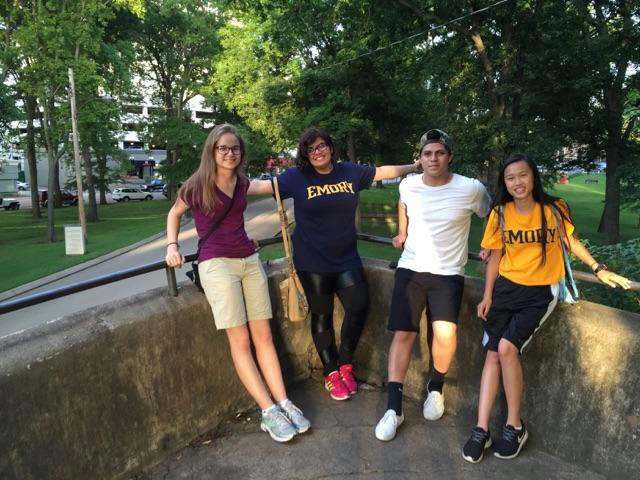 Cruising around Centennial Park
For dinner, we decided we'd get Nashville's renowned Hattie B's Hot Chicken restaurant. We waited about a 15 minute long line just to order, but the food we ate was worth it. We had some mildly hot chicken tenders with sides of mac 'n cheese, collard greens, some banana pudding, and peach cobbler.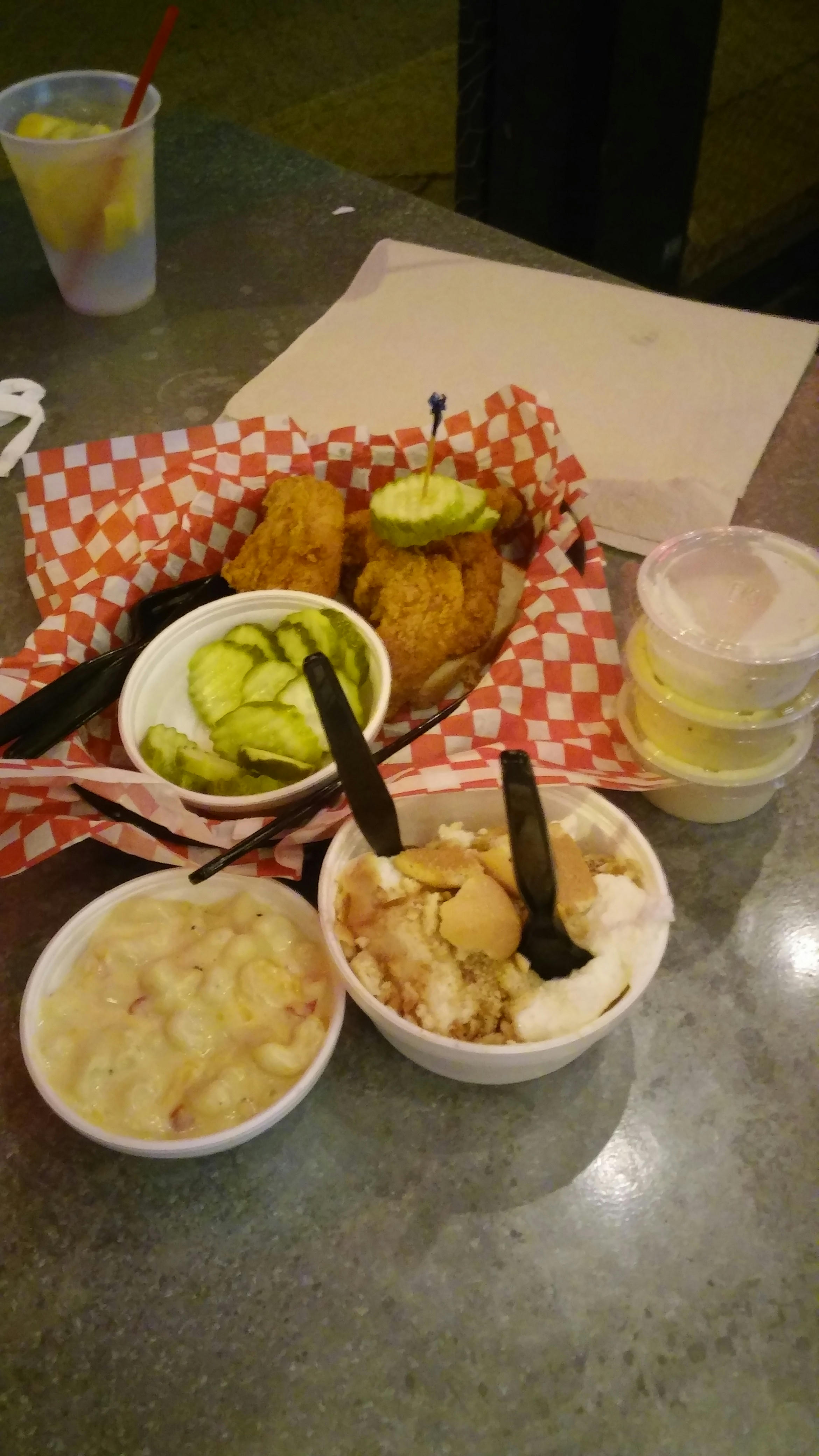 Hot Chicken dinner
With all of our travel days gone by, it feels bittersweet. We came to be close as a cohort alongside Jenny, but now it's time to do what we came to do. It will soon be time to do our last bits of hanging out before we we begin to register at Vanderbilt and settle there. Anyhow, the day has come and now it's time to begin on this pre-college program. I know from my time at Brown that it will present its challenges. here at Vanderbilt, in particular, I know I will encounter a very structured schedule, so I am mentally preparing myself for what awaits. This experience will truly be my shot at learning from my experience last year and this past school year and put it to work so that I can begin to adapt to college life and all of the new challenges of senior. It'll be a fun balance of work hard play hard academics and fun that i look forwards to, especially in this gorgeous areas of Nashville.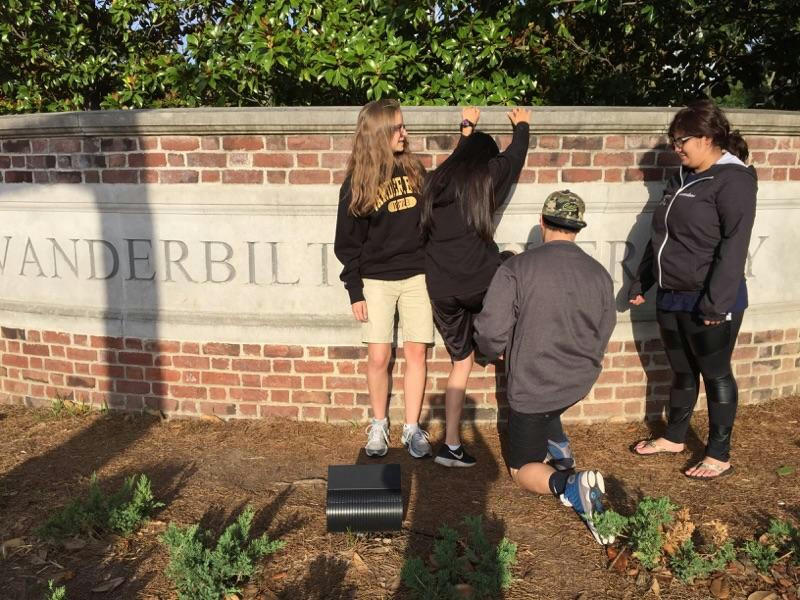 Bloopers