The weekend schedule is a lot more laid back than it is during the week. Today the only thing we really
had
to do was the the "artsy" activity from one to four. If someone really wanted to, they could sleep in until noon, which is when lunch is always served. However, the cohort decided to meet at 9 so that we could be checked out by Jenny for brunch.
As I made my way down from the fifth floor I was double checking if I had everything I needed for the day. When I reached the lobby, it was 8:54 and I realized that I had left my lanyard in my dorm room. I sprinted back upstairs and grabbed it, and still made it back to the lobby before nine. We decided that we were going to go to "Pancake Pantry" in Hillsboro Village which is a shopping district near Vanderbilt's campus. As we walked, we updated Jenny on our week and all of its ups and downs. (There were a significantly larger number of ups!)
When we arrived, the line was starting to curve down the block. However, after we stood in line for around five minutes, there were over fifteen people standing behind us. Throughout the trip, we have always arrived at restaurants before the line gets ridiculously long. The line progressed surprisingly quickly, and we were seated before long. The VSA proctors were the ones to recommend Pancake Pantry, and it was well worth the wait. (That's rather cliche, isn't it?) I tried to be adventurous and get blintzes, which I had never encountered before.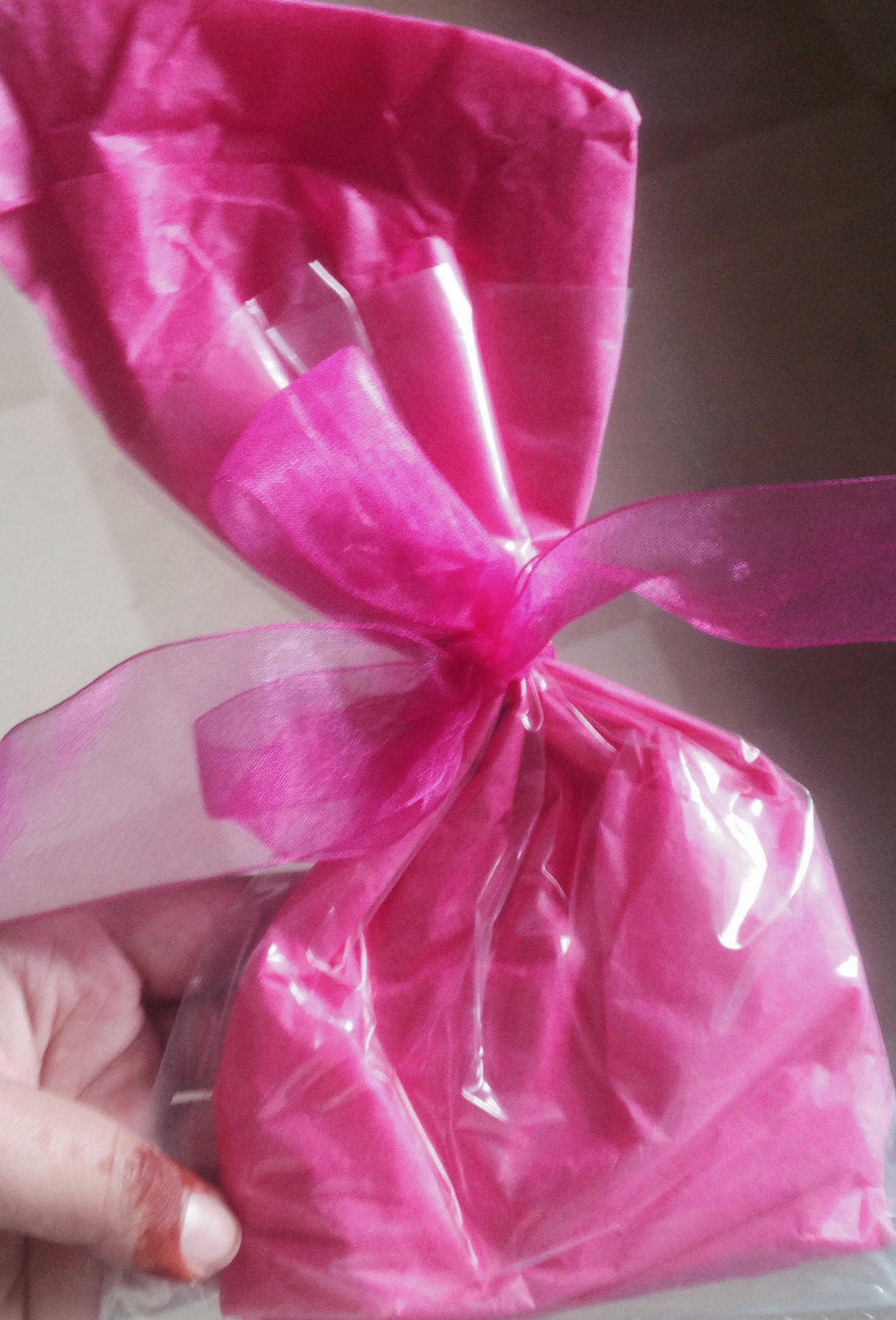 I was so surprised!
When brunch was over, we had some time left before we had to be back on campus. Katherine and I browsed the stores nearby, which many of the VSA girls had lauded for having some of the sweetest staff and the nicest gifts for people back at home. We were disappointed to find that many stores were still closed. As noon drew closer we made our way back to Hank Ingram, and we said our goodbyes to Jenny. We promised to go out next weekend for another wonderful Sunday brunch.
I arrived back in my room to a lovely surprise. I didn't blog about this before, but the day after I arrived I had given Sofi a friendship bracelet. When I got back to my room she held up this pink bag and grinned. She had gotten both of us clear Lokai bracelets.
So, this bracelet is supposed to remind you of the highs and the lows in your life, while the clear beads in between show that life is a circular journey. I adore the symbolism, and the gesture was beyond sweet.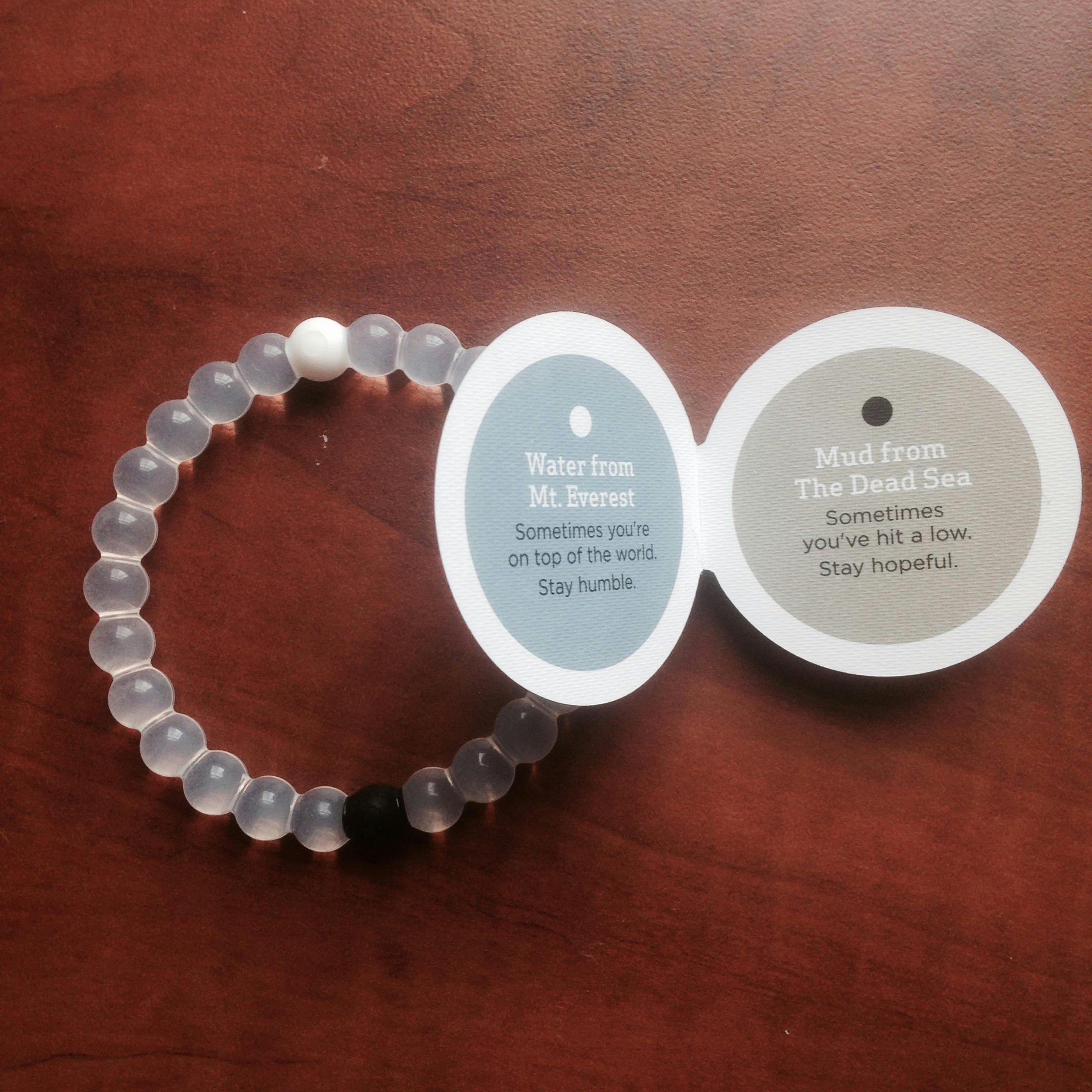 After lunch,where I just grabbed some water, since I was still full from brunch, we went to the commons patio, and formed the groups for our afternoon activity. I had decided to participate in Shibori scarf dying with yoga, so I was dressed comfortably. So, we arrived in the art studio to some soothing music, with beads and rubber bands on the table. Shibori scarves are made by wrapping silk with bands, and then dipping it in dye, a lot like tye-dye. While we waited for the scarves to dry on a clothesline outside we did about an hour of yoga. While it did relax me more than I thought it would, I also felt very tired afterwards, and the walk back to Hank seemed to stretch on. I feel like I will sleep very deeply tonight.
We arrived back on campus around four, and SOFT had just started, I decided that I would stay in and do laundry instead, and when I went down into the basement and entered the laundry room I found Arnold and Gwennie. I guess that great minds think alike? Victoria said that we would essentially have free time until 11 PM, so after dinner Gwennie and I went to the fourth floor to grab some embroidery string to make bracelets. We stayed there for a few hours with the proctors, solving riddles and just getting to know them.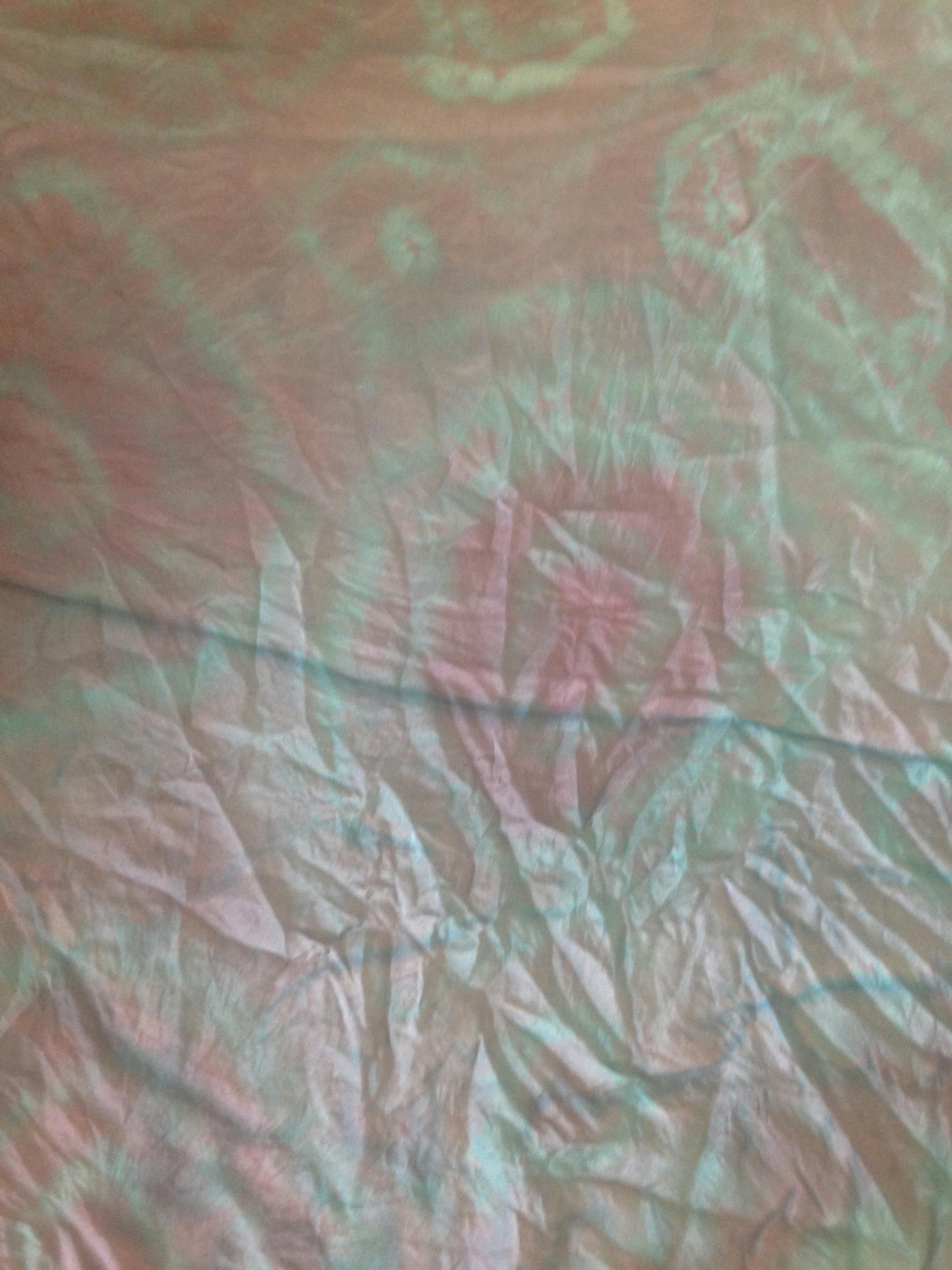 Future birthday present for my mom?