For our third day here in the South, things were looking up. We're blessed that the days here are beautiful. I personally haven't had any issue with the weather. Today was no exception. Our journey began straight at the bus, To get to the Martin Luther King Jr. National Historic Site in downtown, we needed a mix of the bus and the MARTA (Metropolitan Atlanta Rapid Transit Authority), like BART for those in the Bay Area, and walking of course. We had breakfast at an open market on the outskirts of downtown that had many spots to eat inside. Katherine and I got some grits, scrambled eggs, toast, and some protein. To top it off, most of us had a quick, fresh, smoothie to take for our walk through the streets of Atlanta.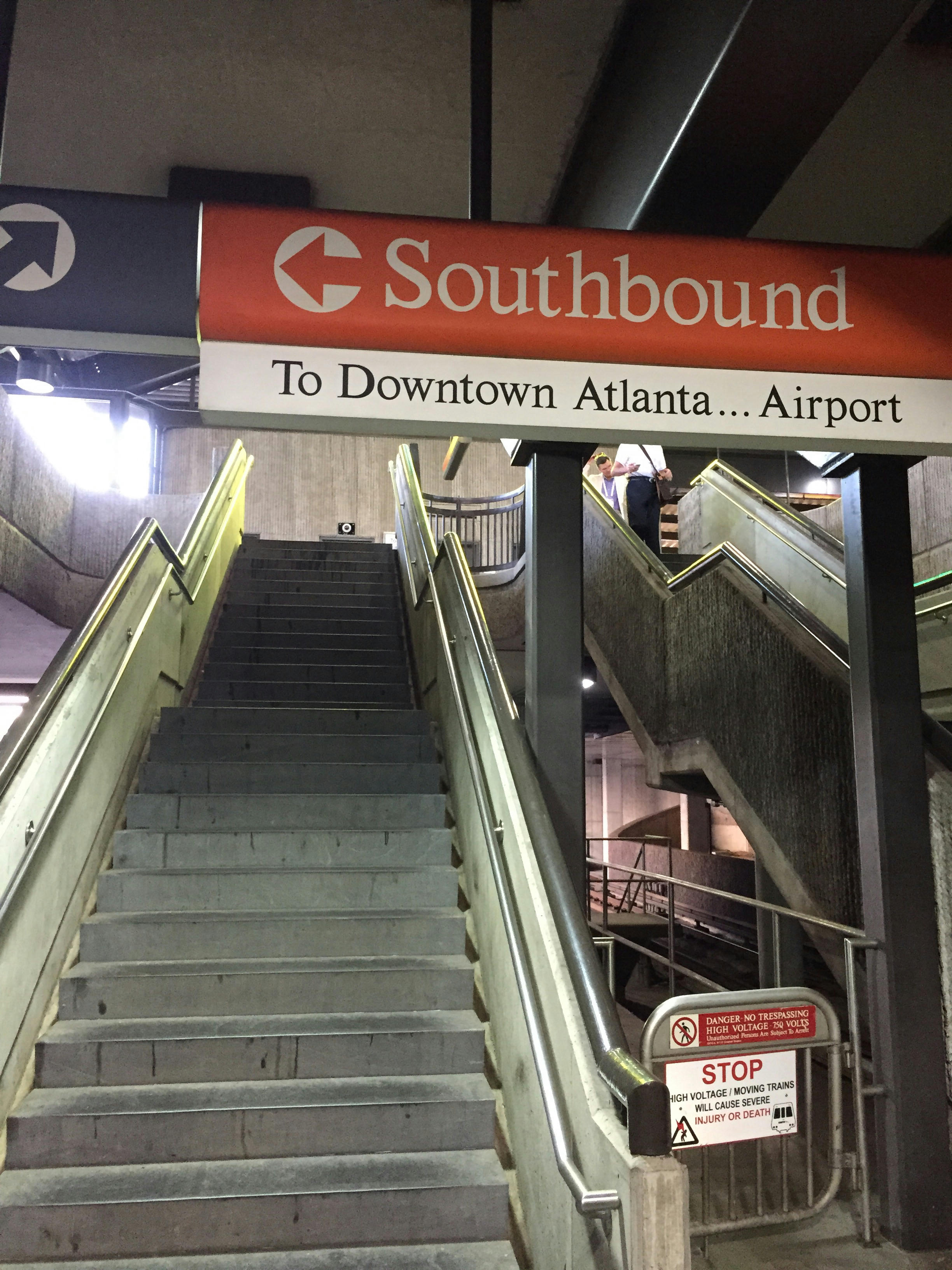 Southbound on the MARTA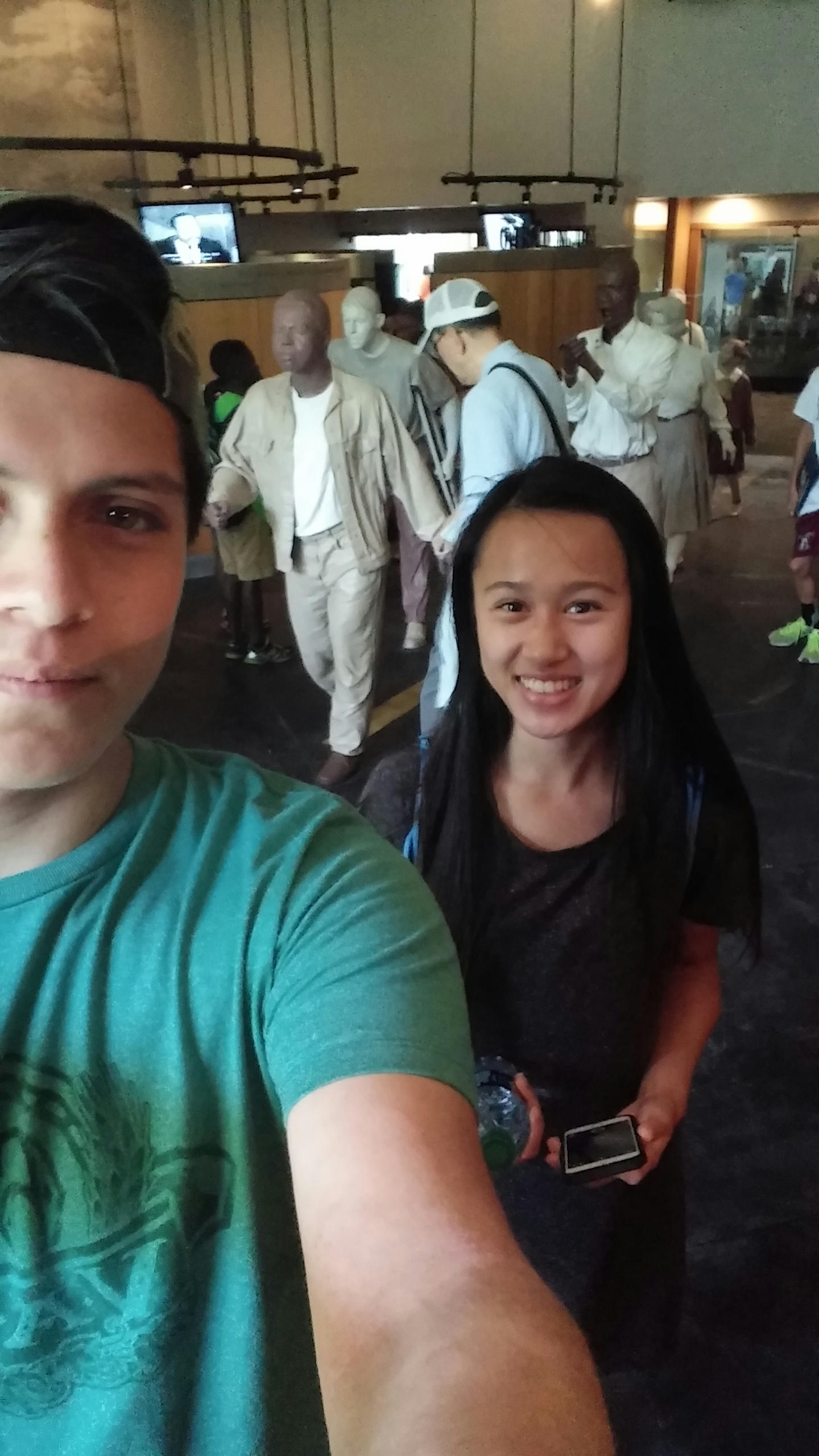 As we were getting closer to the King Memorial, we passed by a smaller building and gave quick skim before we decided the spot to check out was across the street. This was the Martin Luther King Junior Memorial Park. In it, we passed by the "Behold' Monument of a muscular man lifting a baby in the sky as well as several decorative rose gardens. Around the corner, we entered the air conditioned building and proceeded to watch a screening of MLK's contributions in Atlanta. Right across that were more exhibits of some of MLK's work and check it out. I have to say the best exhibit there was the reenactment of a protest on the streets. It had these sculpture/manikin-like figures of folks protesting and of course, it was the rave of everyone inside the exhibit side of the building. Fortunately, Katherine and I were able to get to the front of it real quick and take a quick picture. Especially since a picture from the front side of the exhibit put it more into perspective, it was nice that we were able to sneak that one in. Right after that was actually visiting the church where MLK was baptized. It was so surreal that just now I'm actually letting that thought sink in. Also, getting to know a little but more of the other things about that church was enriching to know, though it wasn't all pretty. Moreover, the experience in downtown was quite fun with the open market and the MLK historic sites.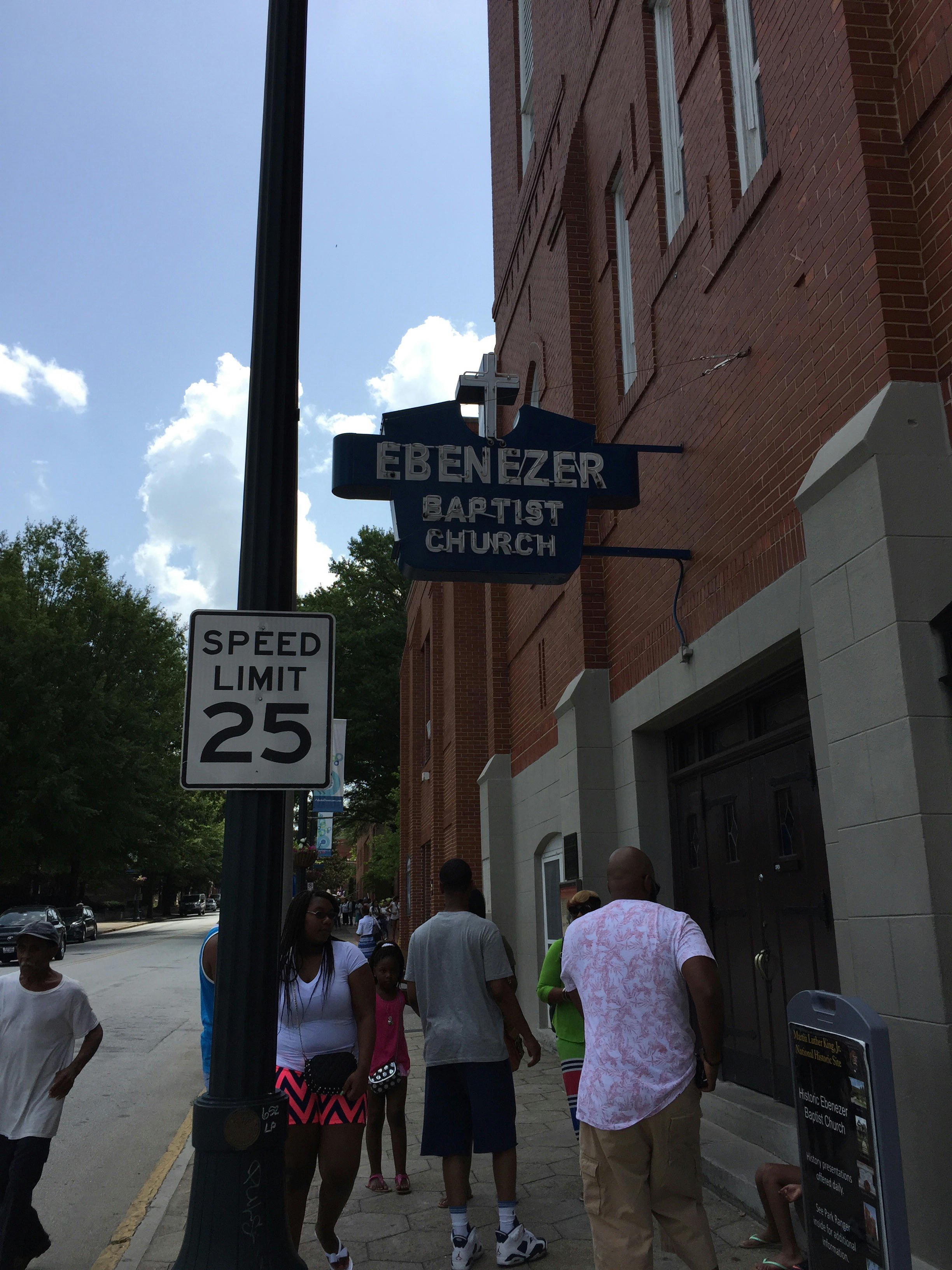 MLK was baptized here!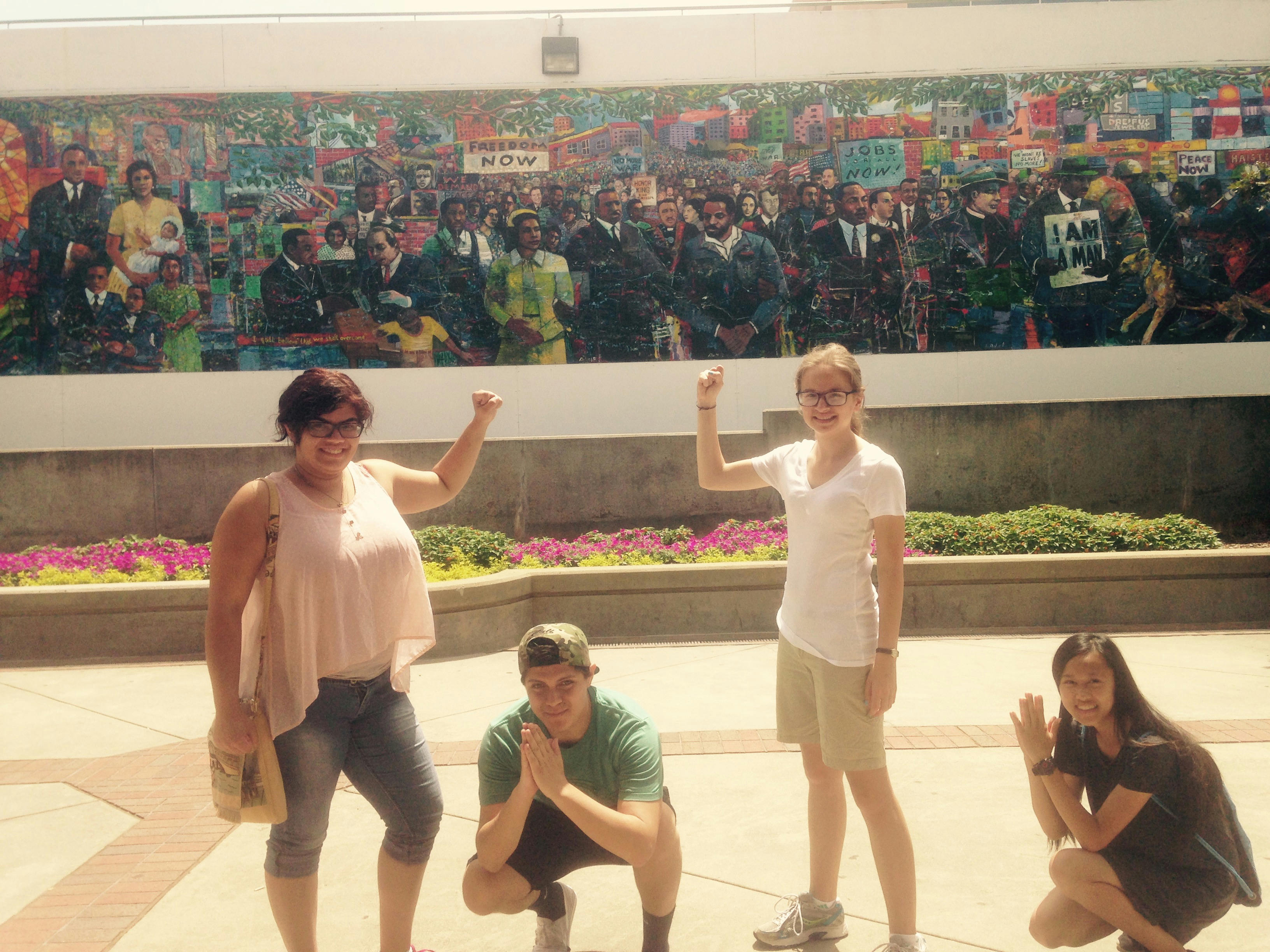 Furthermore, I have to say that what's next was the biggest and probably the greatest thing about this trip so far, and in no way am I exaggerating, but I honestly, absolutely, undoubtedly loved what came next- and that was visiting Rice University. I felt a bit down knowing we would only visit two schools, Rice and Emory. I had heard a little bit about Rice University and I had also done some research on it, so I was glad we had the chance to visit it, but I knew almost nothing about Emory. I had only skimmed through their website once, not looking too much into it. When we arrived, I was perplexed by the beauty of the campus. Around us were tall, buildings with bright green grass outside, and lots of trees and plants. Inside the building, it was beautifully air conditioned. We signed in and grabbed some lunch at Starbucks real quick before our info session with the Associate Dean of Admissions at Emory. Though all three of us can't agree about what we heard her name is, we do know that there were great things about Emory that she explained to us. I could honestly write an entire blog about the info session and tour themselves, but in a nutshell she provided hope for us. Taking us through the admissions process, she explained that the most important things about the applications are truly looking at the individual holistically. Now I know this is probably one of the things every college says, but the order of viewing the applications was different. It goes from the curriculum and rigor students took (all within context), to letters of rec, the actual essays, leadership and extra curriculars, potential fit, and then finally (yes, lastly) the
standardized
test scores, as the dean emphasized. To know that there is so much student and faculty involvement (some collaboration even led to a breakthrough in HIV/AIDS treatment- and they were undergrads), and knowing that the 4 years are extremely valued and that the school truly works to prepare you professionally and as an individual made me re consider certain things when looking into different colleges. The info session really made me feel more comfortable knowing that they want to get to know you as well and holistically as possible to asses your potential and fit at a school like Emory made me feel very hopeful with such a university that does so much for its students. It's honestly a new addition to the list of schools to apply to.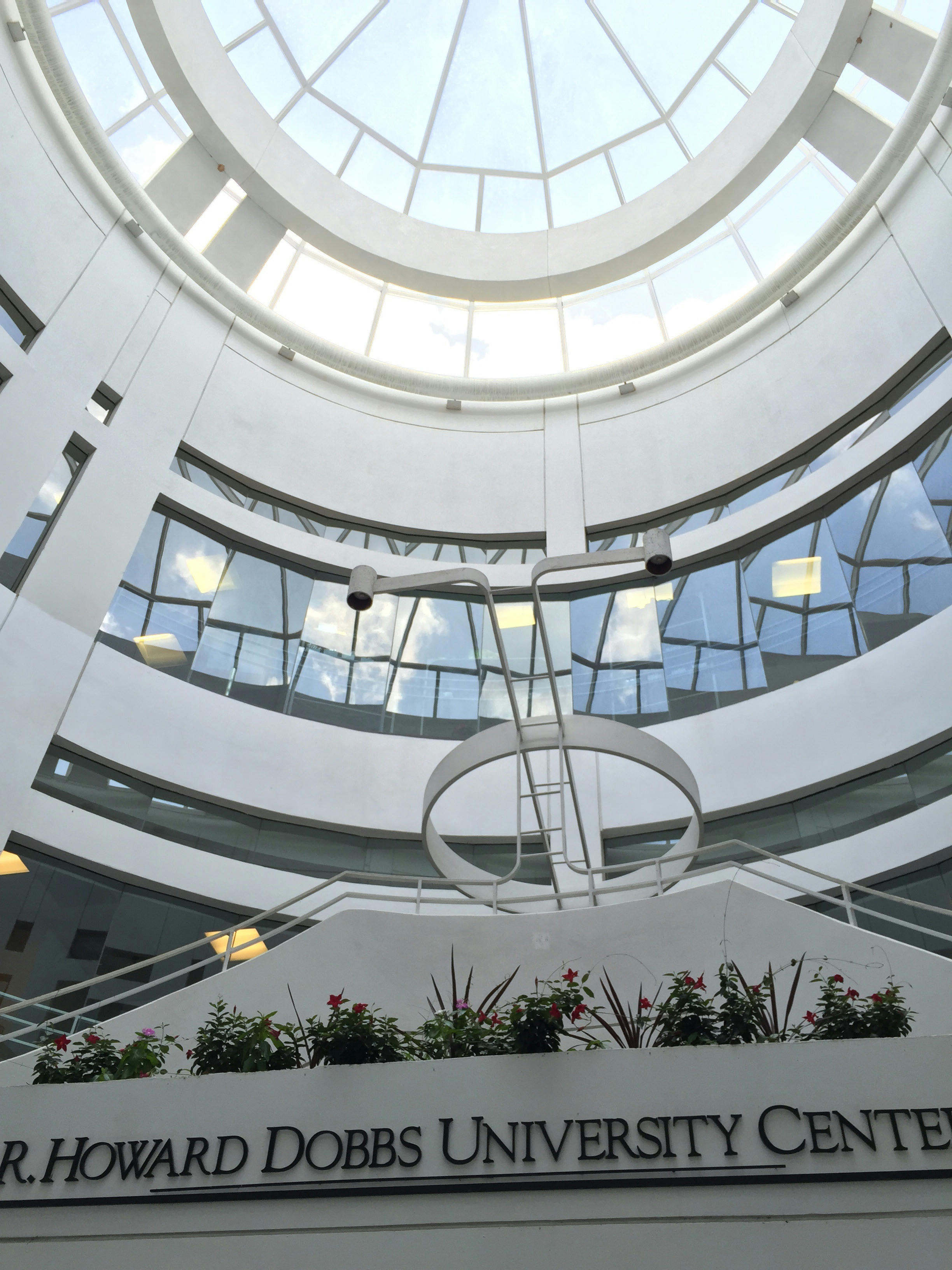 Emory is GORGEOUS
After the best college tour I've had, we made a stop at the local frozen yogurt shop to treat ourselves with a treat. The flavors were plenty, but I decided to get some serious sampled (haha) of the mint, peach, coconut, and pineapple and ended getting all four. Actually, the title of this blog is unique. It came from the inspiration of how dearly I came to love and be fond of Emory and the mint flavored "Mint to Be" fro-yo flavor. Like I had mentioned, I honestly did not expect to like it. Visiting truly changed my view of this school, just like last year's trip to some of the New England schools.
Dinner tonight was at Community Barbecue a few minutes away via shuttle. Actually, it was a recommendation by one of the chaperones on this trip- John Hillyer from the UPenn cohort. We've been waiting for this since we departed at the beginning of this trip, so it was great finally getting the chance to get a taste of some good Southern food. The food we ordered included mac 'n cheese, pulled chicken, beef, slaw, potato salad, and some collard greens. I was surprised at how quickly we all ate the food up and at how quickly I became full! I attribute it to being one of the heavier meals of the trip. We intentionally tried some lighter meals to save up for this, so that was good of us.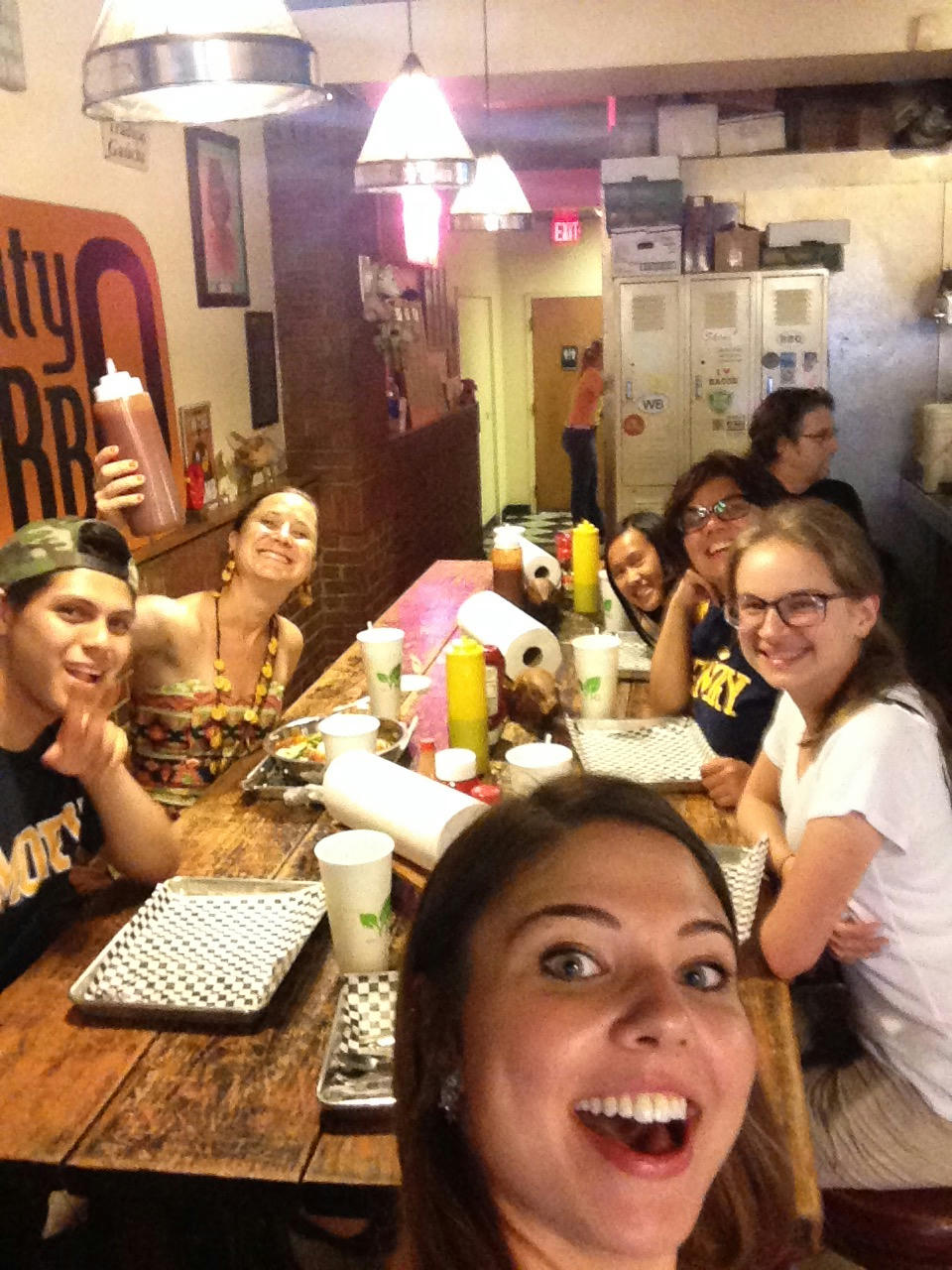 Southern BBQ!!!!!!
Unfortunately at the moment it seems like things are passing by fast. It sucks, even though I know we are nowhere near halfway there or a fourth of the way through this trip! It's just crazy how one minute we were all in a limo to the airport and now we are almost finished with our first days of the trip and we're about to ride yet another ride to our new and final destination of the trip- Nashville, Tennessee. With the sun set and our blogs coming to an end for today, there's only one more fun thing left to do before departing an amazing city. Pool time!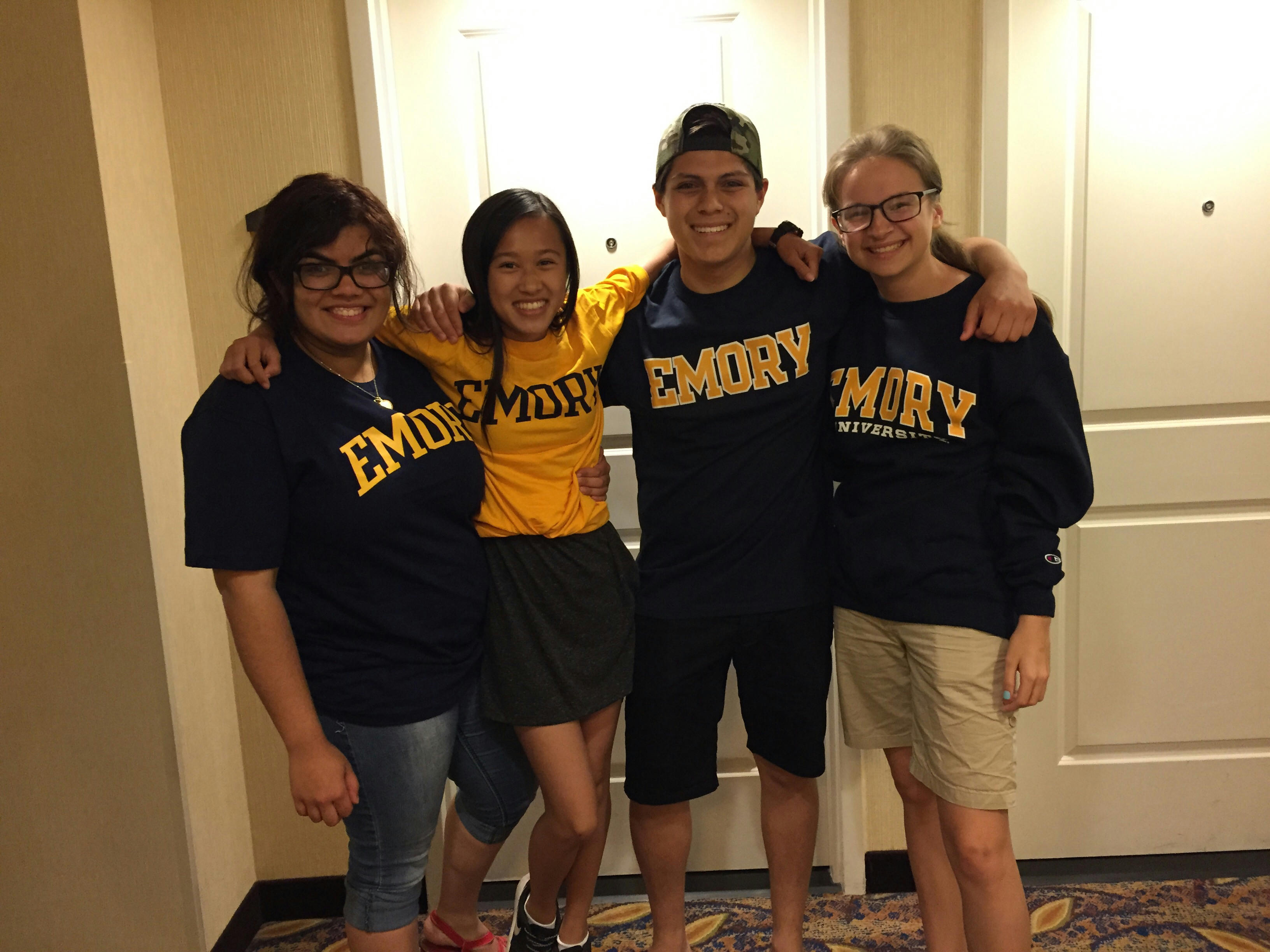 Can you guys tell we like Emory?