Today at VSA, we got the ball rolling with our regularly scheduled days. Maybe it was because I became used to waking up early with the cohorts these past days, but I woke shortly before 7 AM. I showered then met my proctor group as we got some breakfast. I had some eggs and sausage as well as a side of oatmeal with a load of fruit. We hung out for a while after and then we were finally notified it was time to meet our TA's. I immediately got up with excitement and headed out to see who was holding up the laminated, yellow "Medicine, Health, and Society" sign. I saw and stuck with both Katherine and Hummd, who I saw as our TA, Zach, called out or names. We collectively walked to one of the buildings where we met our professor for our course.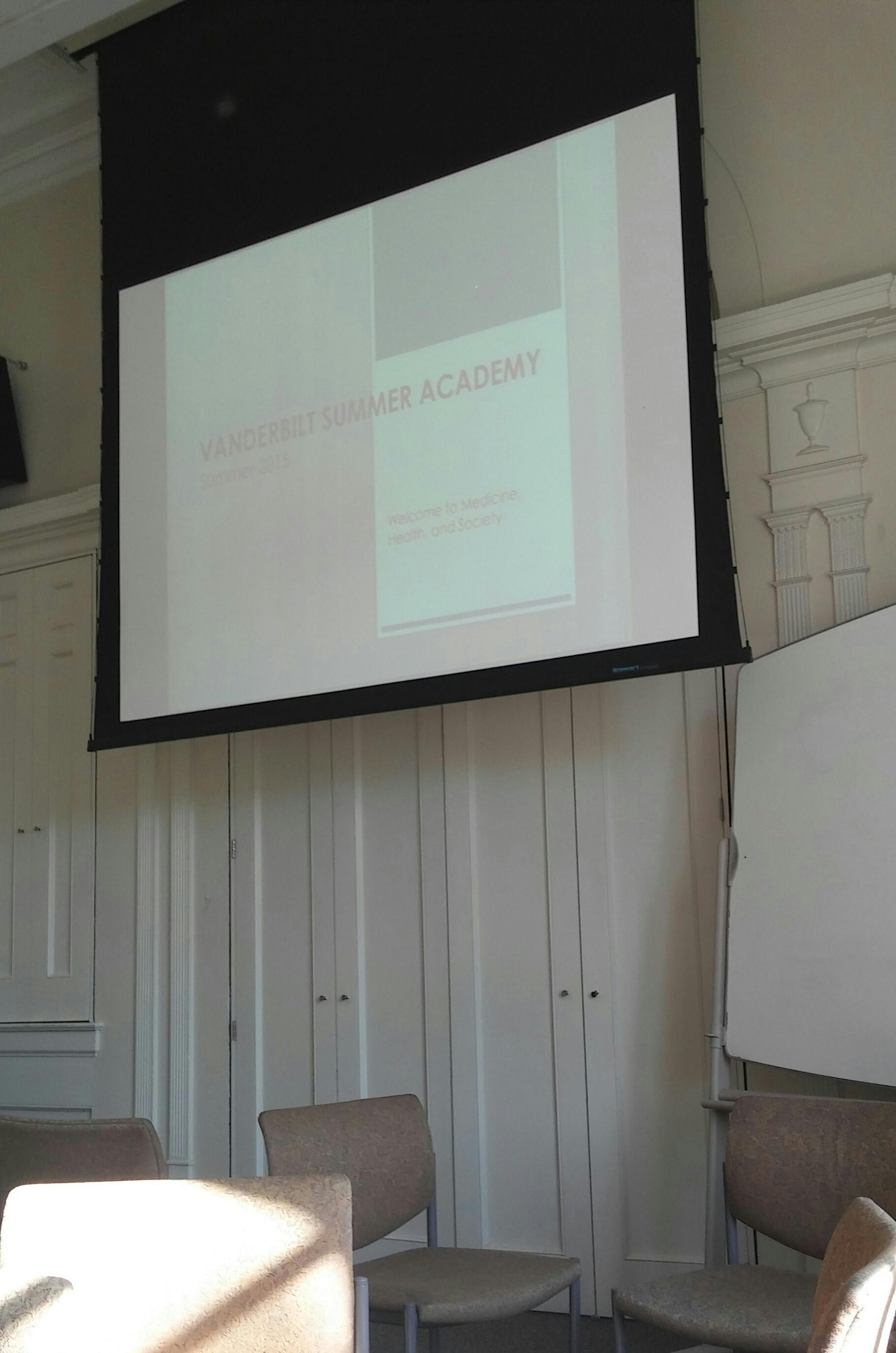 Monte Talley sat in front of the class in a wheelchair, looking at each and every one of us as we entered. The idea was that we'd reflect on the initial thoughts that came to mind once we saw her, with the emphasis on the wheelchair. I'd previously heard that part of this class was being in a wheelchair for 24 hours, so I sort of knew that Monte wasn't actually disabled. Nevertheless, the first part of class was identifying social stigmas around being disabled as well sharing our initial impression of her being in a wheelchair. Slowly, but surely, the class began to transition into the 4 types of Anthropology: Biological, Linguistics, Archaeology, and Cultural, with sub-fields in Applied or Medical Anthropology. Monte, herself being a Cultural and Medical Anthropologist, explained to us the rise of Anthropology and its key role in effectively treating others in Third World countries after World War I. After learning about the variations of culture in certain areas, more effective ways of treating was made available. Another part of class was interviewing the person next to us. I had Griffin, a rising junior, who also happens to be in my House and proctor group. We talked about hobbies like dancing for me and gaming for him. We all shared by introducing each other's partners for a good while and then we transitioned into reading a book we were handed, The Illness Narratives. It discusses medicine and health through an anthropology lens and addresses some of the fallibilities in the way that patients are treated through conventional medicine. We had a break where we read (we need to read chapters 1, 2, 10, and 15 as soon as possible) and got back for a discussion about a main concept in the first chapter, being the difference between disease and illness; disease refers to a biological agent that can be identified as the root of a problem, whereas illness is more of the subjective, personal experience of an individual and their family expressed by the both. Somewhere along that confusing and long class, we had lunch- can't forget about that. It's crazy how it feels like it was so long ago with these long days, but the cohort and I reunited for a while before going back and finishing up class for the day.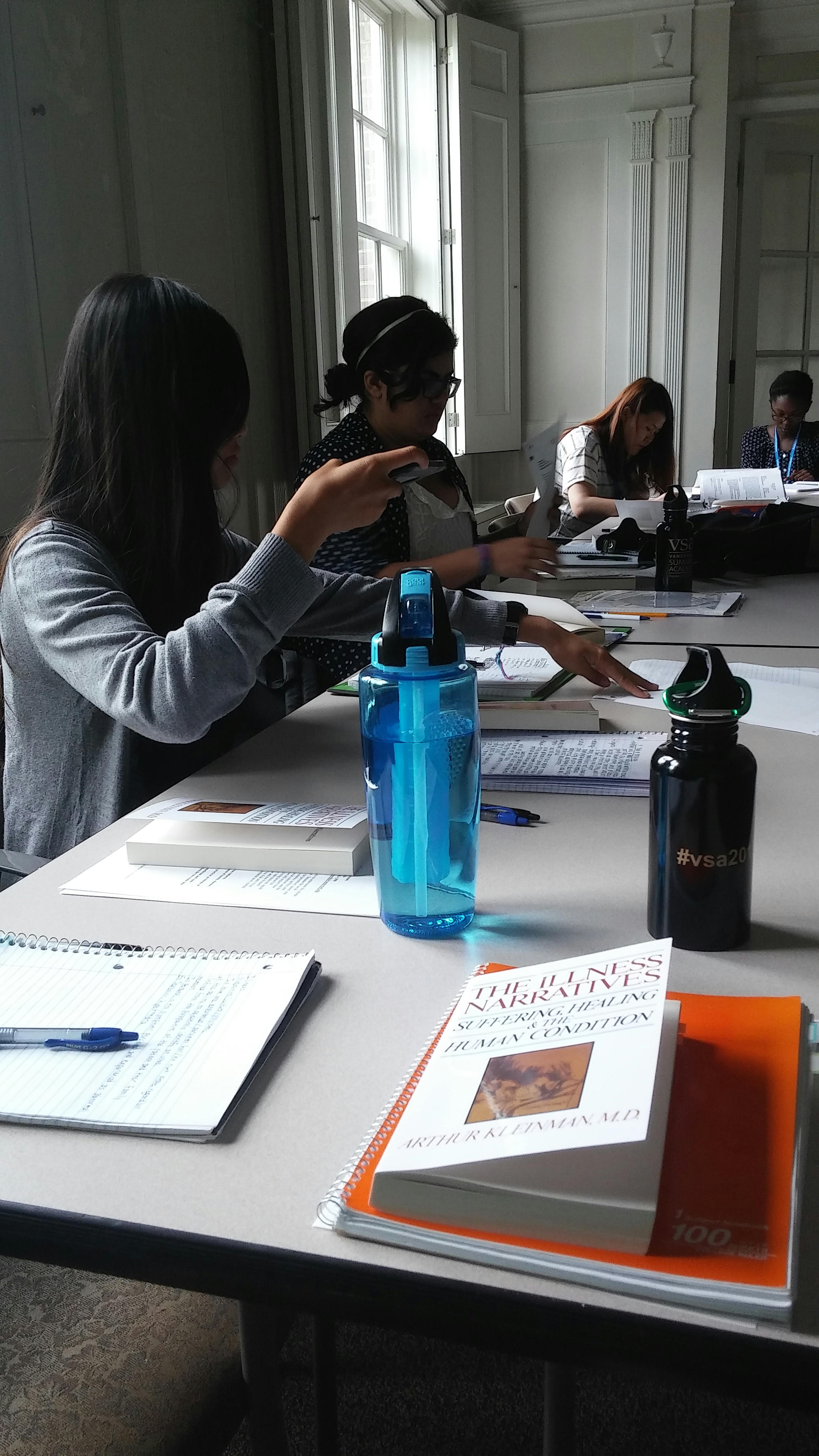 Getting to work work the cohort and class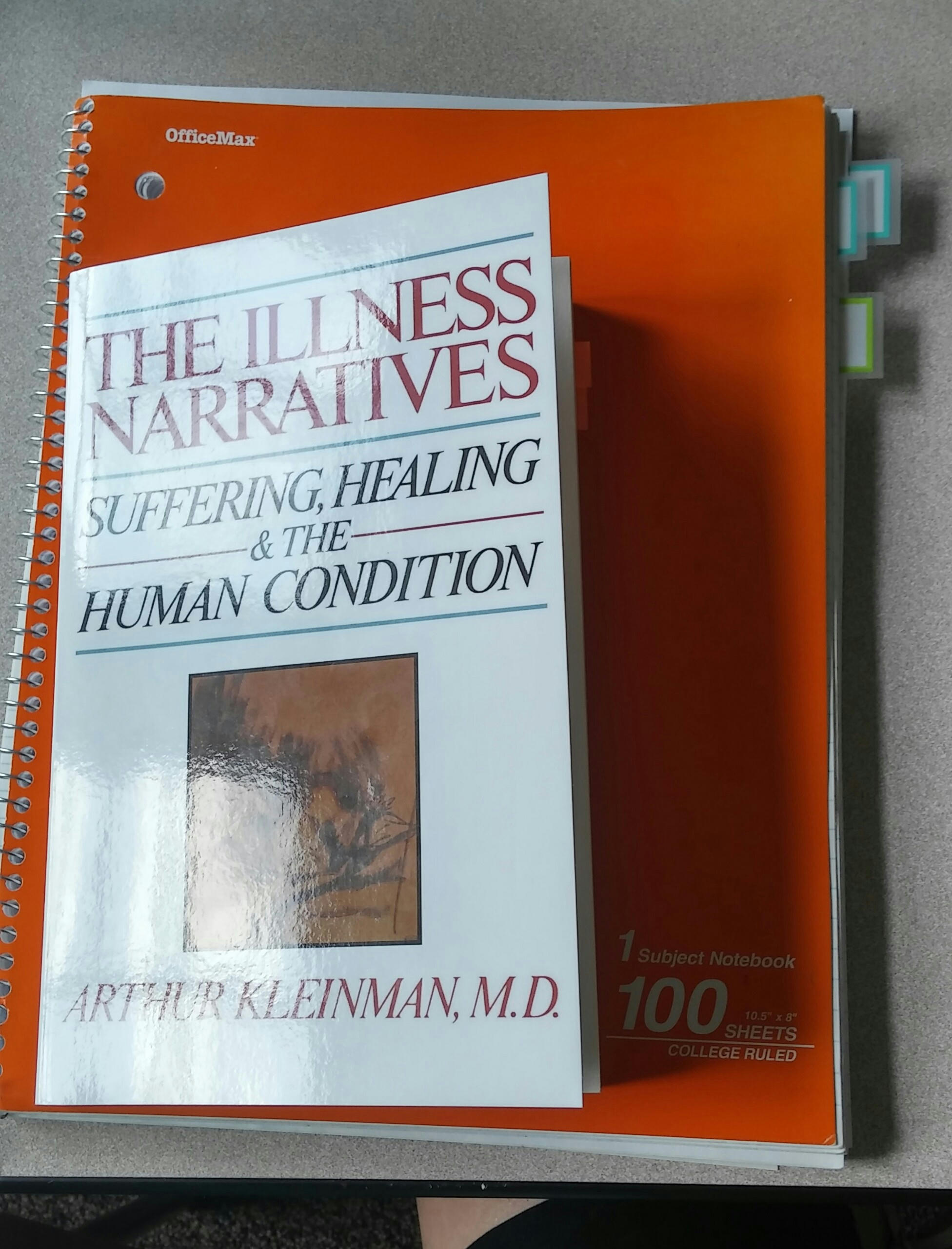 When it came down to it, it was time for arête. Being a bit full, I felt lazy, but I looked forward to my Improv arête class. I had Hummd in class as a familiar and friendly face. Still, though, I felt a bit nervous since I haven't really ever just acted or done things on the spot. Nevertheless, I had fun during it. I wasn't the best at coming up with poems or acting out scenes, but it'd be a cool area to work and improve on throughout this week.
With the class done, it was lunch time again. I made some new friends sitting with Katherine and some of her friends. I met Raymond, Liam, Kelly, Quentin, and Jessica. Raymond and I had some things in common, like being first-gen, being new to VSA, and going to a public high school. He seems like someone chill to talk to, so getting to know him after seeing him around was nice. With a scavenger hunt on the horizon, I was feeling anticipation. I had no idea how it would go, but it wasn't bad. Our proctor group got a few sheets of a list of riddles we had to solve if we wanted to get the points. Though not as productive as we could have been, our group did walk tons in and outside Vanderbilt's campus, taking pictures with strangers, objects, on a bridge, with trees or bushes, statues, to behind ice cream shop counters. As the time began approaching 9 PM, we all head back. To get an additional 15 points or point of some sort, we had to enter at 8:45 PM, so we waited some before walking in, getting our points, and settling before a house meeting. For safety measures and liability related issues, we went over the guidelines and rules here at VSA. Unfortunately, it took up our free time and we still had another proctor group meeting. Time flies here at VSA, yet the day is so slow and so long!!! One minute you are waking up and getting ready for breakfast. The next you are doing one of the million possible other things you might be doing throughout the day: hanging out before class, being in class, taking a class break, reading, uploading pics on Mediafire (ILC specific), eating a meal, doing your arete class, walking across campus in between the activities, and in today's case, conducting a scavenger hunt. With time packed and extra meetings on the side, it makes it slightly difficult to have time to catch up with family, friends, or just personal time to rest, nap, or sleep so that we have enough sleep to get up early for a workout (something I am still hoping for during these three weeks here). Nonetheless, it's pretty fun. It's definitely packed as far as the schedule, but I'd much rather be doing lots of good stuff than just hanging around doing nothing. Now, that's not to say that's the case all the time, but for the most part. I do appreciate company and having things to do. As a result, I'm enjoying my time here.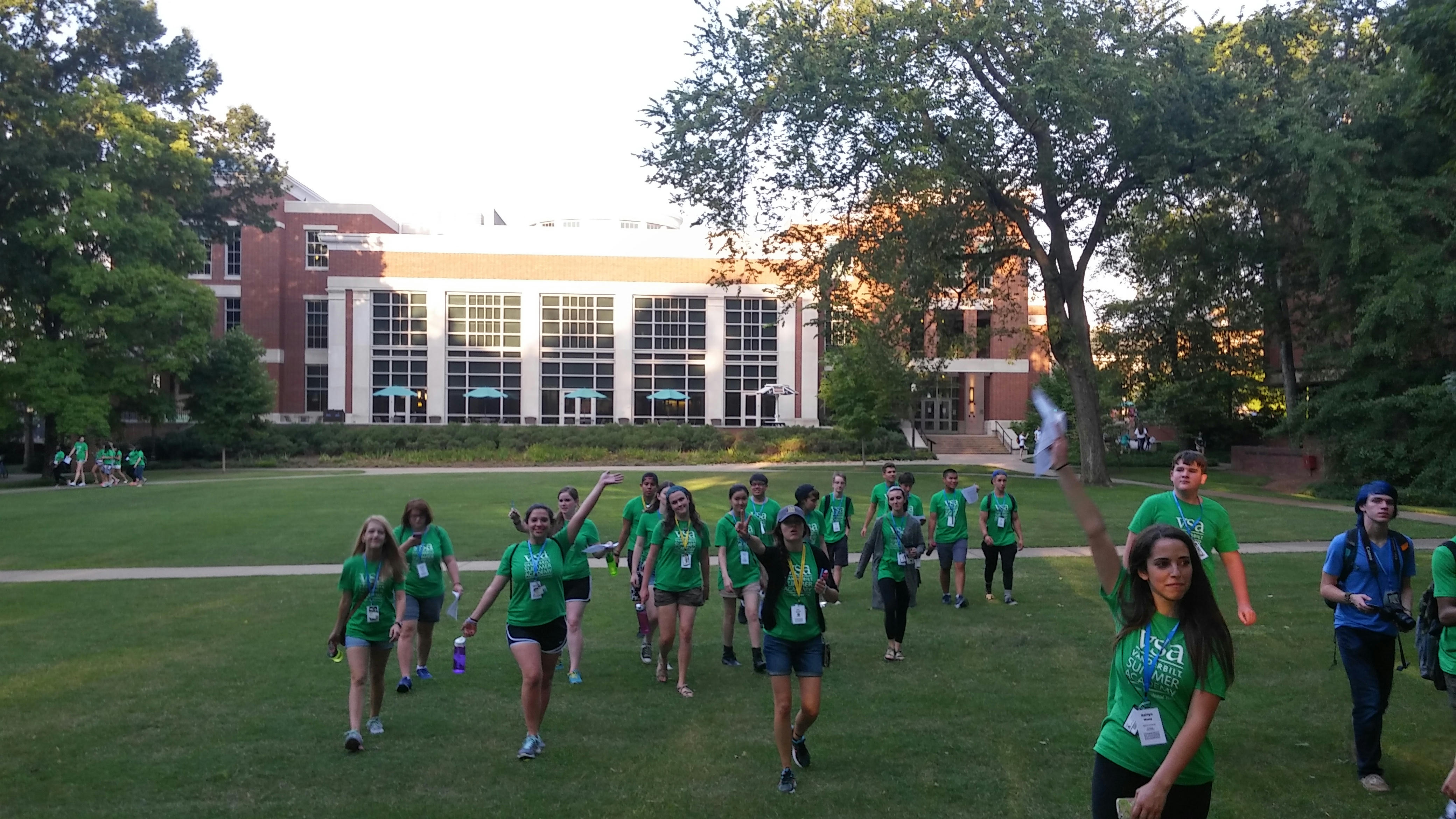 To the Scavenger Hunt. Go S House!!!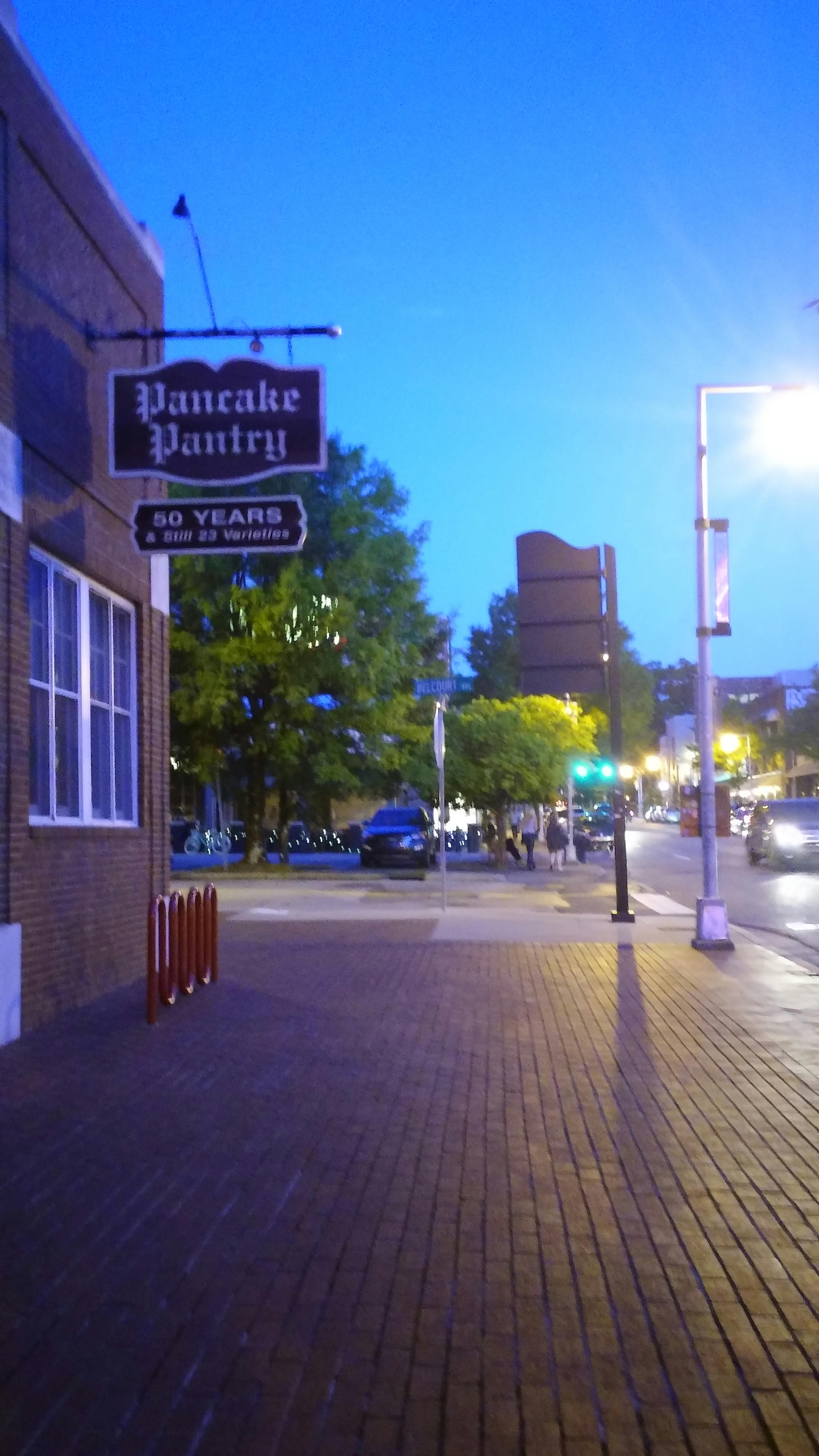 Exploring the outskirts of Vandy in Nashville
With the day gone by, it's just about time I wrap this blog up and add some of the pictures of the day into this. I seriously can't believe that it seriously seems that what we do here in two days is like what I'd do in one week at home. I just hope these three weeks don't go by fast at all. This experience is beyond invaluable and I'm not looking forward for it to coming to end. There's still many long ways to go- but first, some well deserved, well-needed sleep (right before some more reading). 'Till tomorrow!