Do you understrand? I don't. Time flies by so fast. This is coming to feel like the last day, but I know there is still some more time left. I came into this program not knowing how it would go, since it is so much more different from any other program. What ended up happening was a whole lot of really busy days constituting these entire 3 weeks of this summer. Three straight weeks of lots of memories that I have come to make. Three weeks that I will remember for years to come.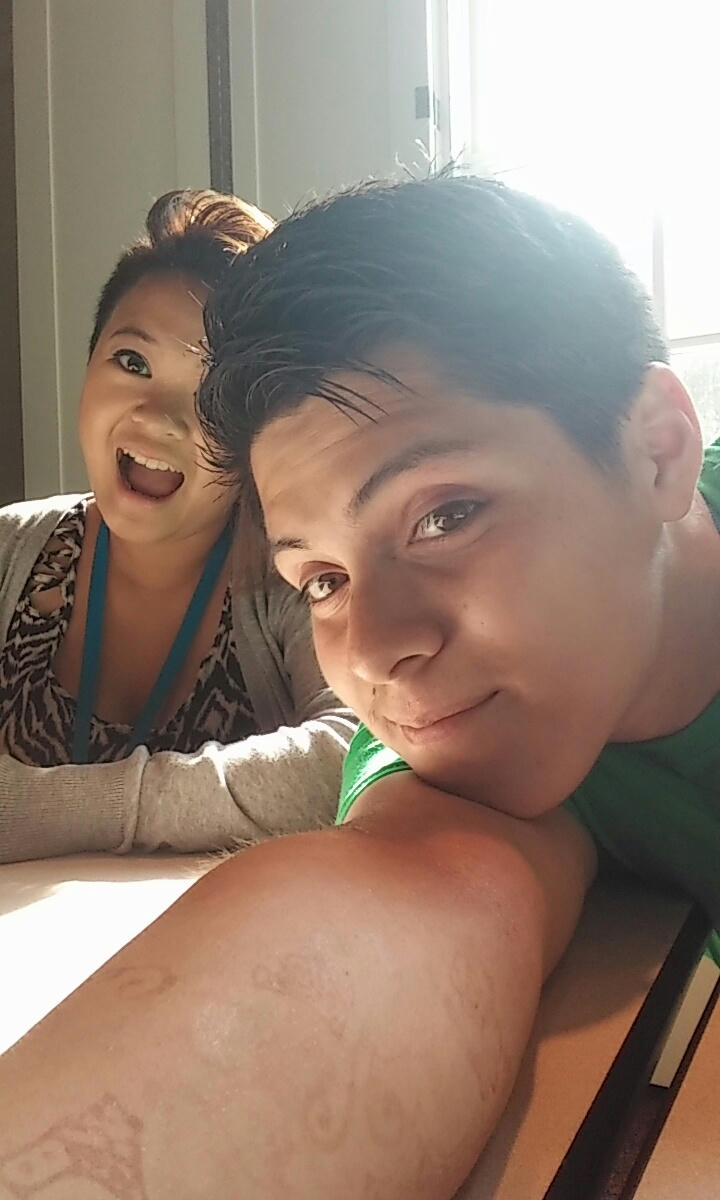 We had breakfast yet again this morning, as usual, followed by class for half of us. The group of people who were in the wheelchair the first time were the ones who were able to go see the organ recital. Unfortunately, we had to wait on that and will go for tomorrow, but the group of us that stayed in class watched a couple documentaries on healthcare and drugs. Much of it was very informational and revealing, as with many of the other documentaries we have seen. After it, we had lunch and came back to see that our class still wasn't finished with the organ recital. We began watching another documentary called A Sick America, which compared many healthcare models. It's a continuation of what I began to learn about healthcare models in different countries, but it was definitely interesting looking at specific examples of systems like having citizens having absolutely no medical bills, more autonomy in the care they receive, and more accessibility to healthcare in general.
Soon enough, the second half of class returned after their, very interesting organ recital, and joined us to see the rest of the country examples. Eventually, we had a break time and relaxed from a very slow, incomplete day without the first half of class in the morning, When we came back, we began to discuss our research from yesterday. We were only able to get through about half of the class, if not slightly less, but overall it was a very long, informational session. Soon enough the time came for more free time now that we do not have arete. After that, we had a retrospective dinner. We came to realize that our time left here is short and will soon depart from each other and this experience. We began thinking about our moments here and how we all grew to be close to each other and how we don't quite want to leave. It's a sad truth, though. We're going to have to depart from here soon, but it's not over yet because we have some more days to left.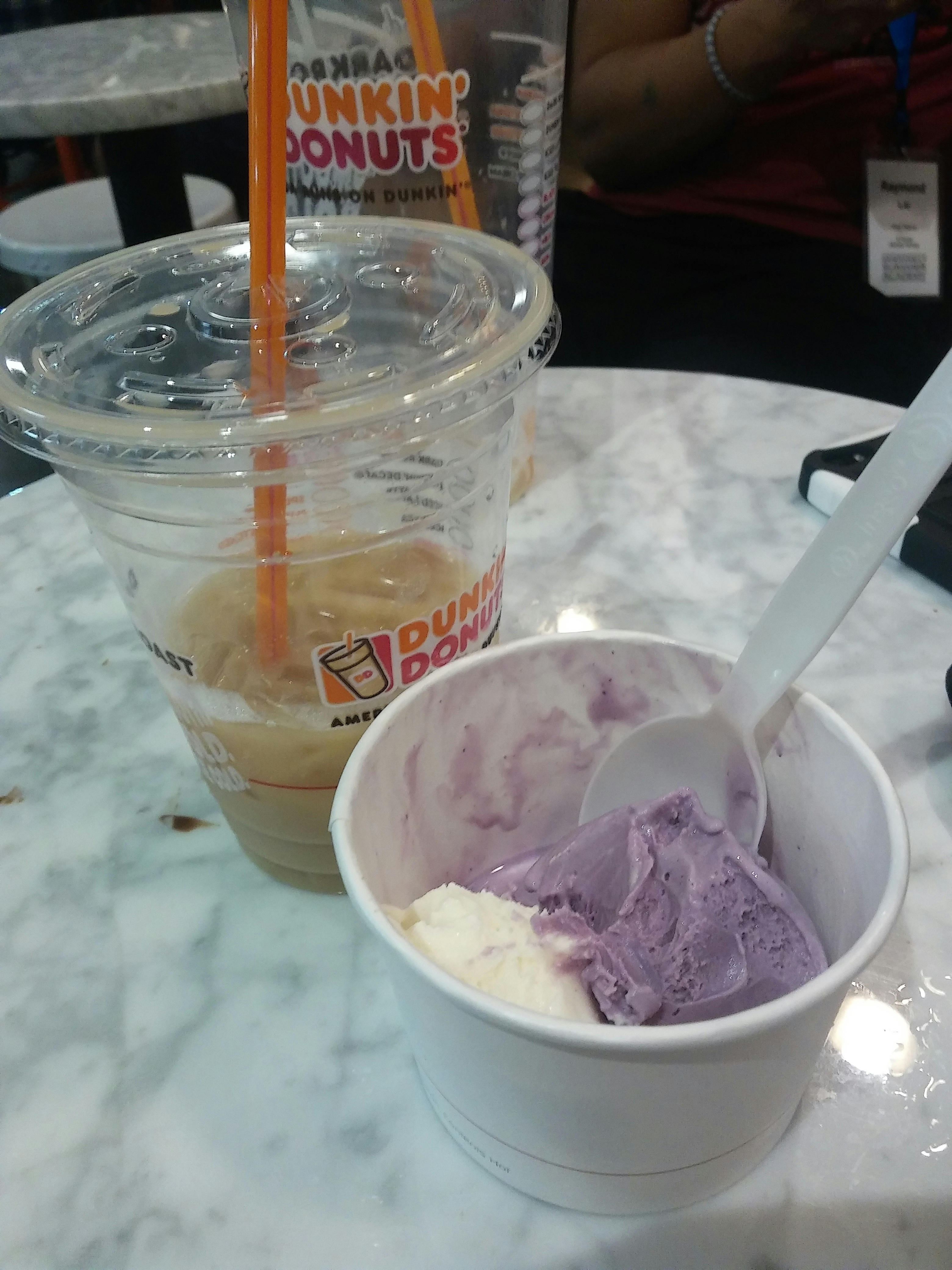 Apparently Lavender tastes like Fruit Loops.
When dinner ended, we went back to Hank and stayed outside for some T-shirt tie-dying. I was able to make what I hope to be a really cool colored shirt with lots of turquoise/green-blue/lime-green blends of colors (kind of like I tried to do with the scarf dying). Shortly after, Gwennie, Katherine, Kelly, Angel, Raymond, Corry, Lee, and I met down at Hank again for our last SOFT night out. It's sad to think that it's the last one, since we will be having more activities later in the week, but I definitely took in mind that it would be a great one. We went somewhere that's been on our VSA bucketlist- going to Jeni's for ice cream. We had a nice walk down 21st Avenue through a darkening evening. Our first stop was Dunkin Donuts, where I had my first full cup of Hazelnut Iced Coffee. We then strolled down to the ice cream shop. When we got there, we all went crazy with all the flavor sampling, but eventually I ordered the Lavender (since the lavender lemonade at Province was so great) and the Brown Almond Butter Brittle ice cream, both of them being some of the richest and best tasting ice cream I've had. On our way back, we hiked back up that 21st Avenue incline we all love and even with some rain- and flashing from lightening- above us. Fortunately, we caught some of that nice rain without any dangerous lightning and enjoyed the light summer rain before it just began to pour down.
At Hank, we had our proctor meeting, going over our best memories here at VSA thus far and the things we can look forward to this week. Right now, I am with the guys again, blogging for the night, but enjoying the company, given then we will soon all depart. I'm looking forward to our proctor group night tomorrow, which we will spend in Hank watching a movie and eating some more Thai takeout from last time's proctor night out. It's bound to be another good week this last week, and I look forward to making the best of these next few days we have in this program.