S
o, school ended on Friday, and it was sort of anticlimactic. I don't know, for some reason I felt like the summer before my senior year would start off with more of a bang. However, it is also nice to relax sometimes, and that is what I did today with my cohort.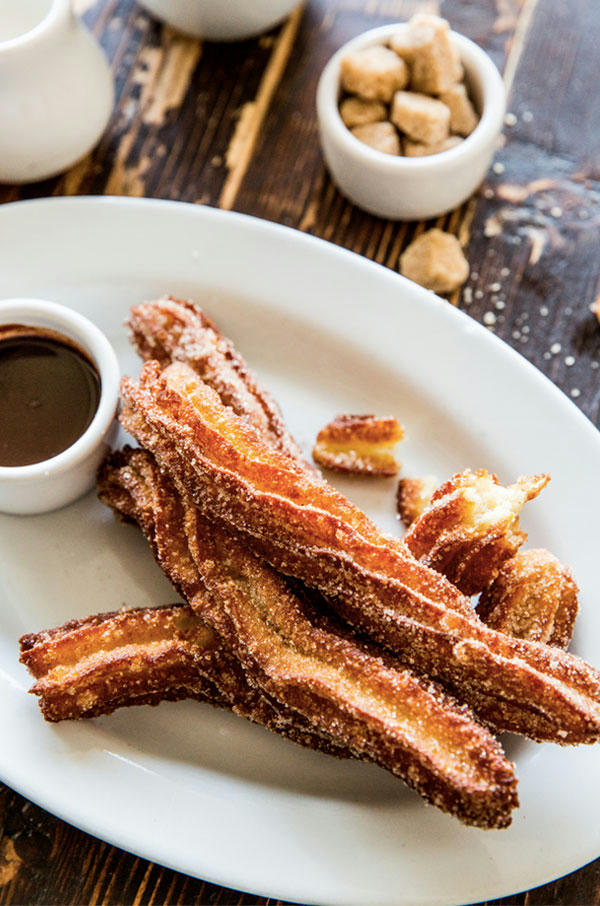 We split an order of churros,
and they were absolutely heavenly.
At around one in the morning I jerked awake, worried that I had overslept. I glanced at the window and realized my mistake but since it takes a while for me to get back to sleep I thought about packing for my trip to San Diego tomorrow or beginning my summer assignment (and promptly decided that these were terrible ideas.) This process repeated at three and five and eventually I gave up and decided to start my day. I began to pack haphazardly and repeatedly got distracted by clothes that I had forgotten about for years. At around ten I decided that I should probably finish getting ready to leave for Dona Tomas since it's in Oakland and I was sure that I would get lost on the way (spoiler: I did.) It took some time to find it, but eventually
I reached the restaurant around 10:50 and was thankfully the first one there.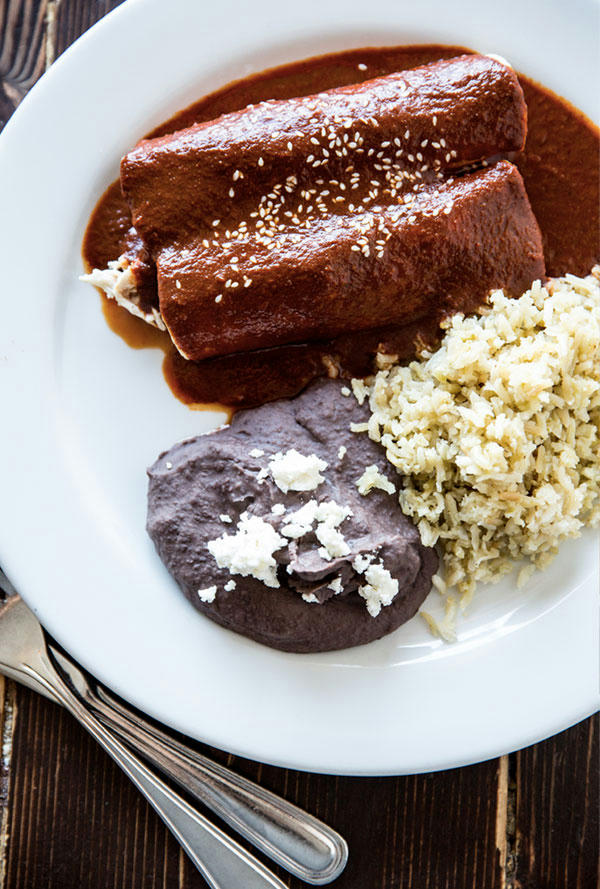 After about ten minutes of waiting, Gwennie and Jenny (our chaperone) came in, with Arnold not far behind. We decided to sit outside because it was such a nice, sunny afternoon, and ordered some churros to start us off as we waited for Katherine.
The unique thing about this ILC "event" is that it isn't really an event at all, it is just a day where we get to know each other better. I learned about everyone's summer plans, including Jenny's plan to go to Brazil, and Arnold's endeavor to widen his linguistic horizons by learning Portuguese. Apparently, Jenny also speaks Portuguese, so they chattered away while Gwennie and I smiled and nodded at each other like we knew exactly what was going on. When Katherine arrived (she also got desperately lost) we decided to order, and after a lot of indecisiveness, I went for the Enchiladas. (Sorry that this post is so heavily centered around food so far, it was just fantastic! Jenny made a very good choice.)
Sadly, Gwennie had to leave a bit early, so our time with her was cut short, but we talked about a wide variety of things and I felt like I grew a lot closer to my cohort over the space of a few short hours. Katherine even taught me some sign language! I now know how to say my name, as well as yes, no, and sure in ASL. That was one thing that I did not expect out of my day.
We sat chattering away until the customers we saw arrive had left with a smile and after almost three hours of bonding, we decided to head home. Katherine was nice enough to offer to drive Arnold and me home and I tried to contribute by using my phone's GPS. It did not update our route fast enough, and we ended up taking a wrong turn towards San Fransisco. However, we kept our wits about us, and I recommended that we took the road that passes by Point Emery. The ride home went by all too fast, and we were soon at my house. I said my goodbyes (one month until the trip!) and headed inside.