My time an ambassador for this prestigious program, the ILC, was completely unexpected this year. I remember attending the presentation towards the beginning of the year, telling the invitees what it was like and the grand opportunity that it is, not knowing that I would decide to do it again. It was about two days before the deadline for the Vanderbilt application. I was feeling very ambivalent. "Should I go for it?" I would ask myself. With time passing up on me that night, I knew it then and there: these opportunities only come once in a lifetime. I was grateful to have a second chance for this and I fathom how I would regret it and hate myself for not pursuing this opportunity once more. With a couple days worth of time left and school, I put in the extra effort to type up my essays and make sure that I could secure a spot for an interview.
When I found out I did get one, I was the happiest person ever. Medicine, Health, and Society seemed like the perfect class for me and I was beyond thrilled that after not making the cut during my first ever interview with the ILC for Vanderbilt, I had a second chance for redemption and for pursuing that sparks a sense of passion inside me. With preparation from my previous two interviews with the ILC, I was determined to make it where I wanted to be. My efforts led me to yet again, an absolutely unbelievable summer.
I am so thankful for the ILC for the help they provide to open opportunities. I can still remember everything from Katherine crying tears of joy when we were informed we were chosen for this, to the other not so fun times when we had to learn protocols for the program or how to blog. I still remember the fancy dinner in San Francisco, because ILC gives you the best, and even the brunch my cohort had at no cost, also due to the ILC.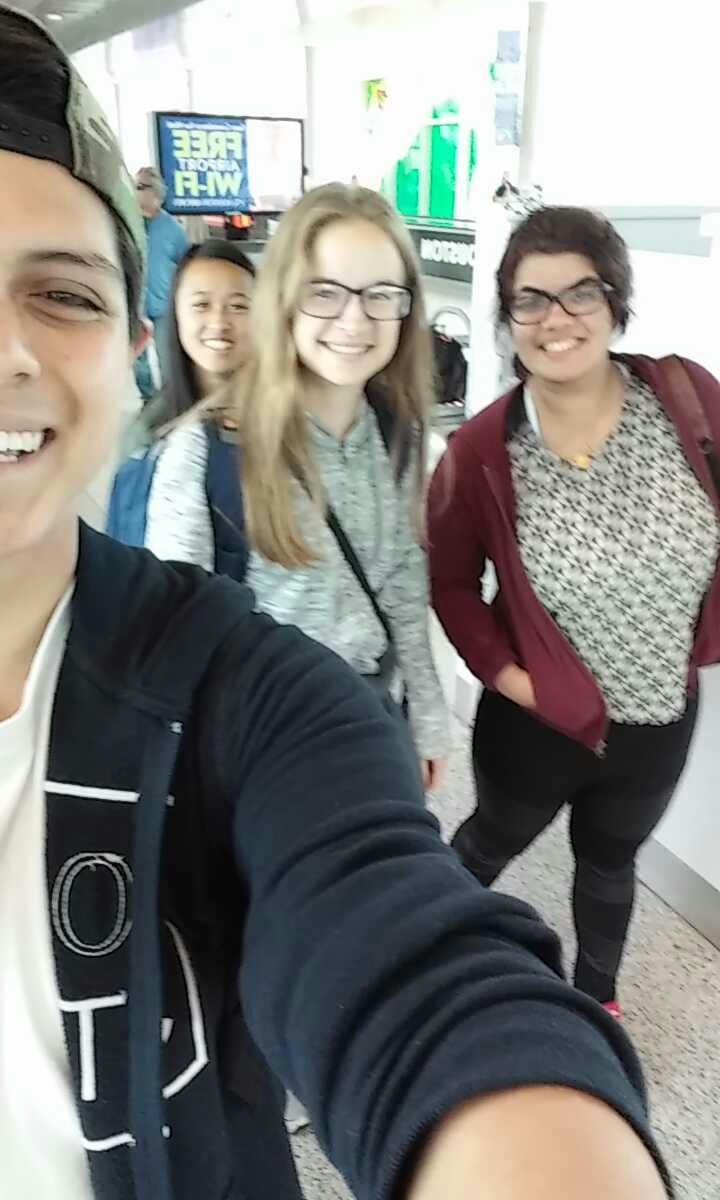 Back to the beginning...
I remember getting on the plane one morning at 3 AM. I was sleep, excited, nervous, anxious- all at once. I had an idea of what to expect, but Vanderbilt was so much different from the Summer@Brown program. I knew I was in for a challenge yet again, but I know that despite being pre-college summer programs, I got many things out of this experience. It has helped me grow as in many ways, like a thinker and a person. Words can't describe the overall experience I had, but it was a roller coaster of a ride to say the least. That night, on July 8, 2015, I met my cohort: Katherine, Hummd, and Gwennie, along with our parents, chaperone, Jenny, and Don. We made last minute checks to be sure we were ready to go and even, a limo shuttled us to the Oakland Airport like royalty. That's where it all began.
Without a doubt, I began exploring colleges, learning as much as I possible could, ever since the end of my trip at Brown last year. I mean, I have been researching like crazy, looking at websites, to forums, to videos, and just about anything I could. It opened me to the world of all these schools. Knowing that Rice was one of the ones I began researching, it was surreal knowing that was out first stop of the trip. I'd never been in Texas, so it was mind-blowing I would get the chance to visit it, let alone that I would visit Rice. I remember being introduced with a warm welcome from the intense humidity, but loving every second of it- maybe a little too much if you happen to ask my cohort members. Nevertheless, I got a first-hand look at the campus and even had the chance to talk with some students. The end result was: Rice wasn't nearly as heart-capturing as I thought it would be. Takeaway one of the experience. I know I can cross one school off the list; when you feel it, you just do. Rice isn't the school for me. Moreover, I still remember the beautiful things we were able to do in Houston, like longing for all the chocolate at the Chocolate Bar, trying savory crepes with Mayan Iced Chocolate, to walking through all of Rice Village. It was our first stop, but it was only the beginning.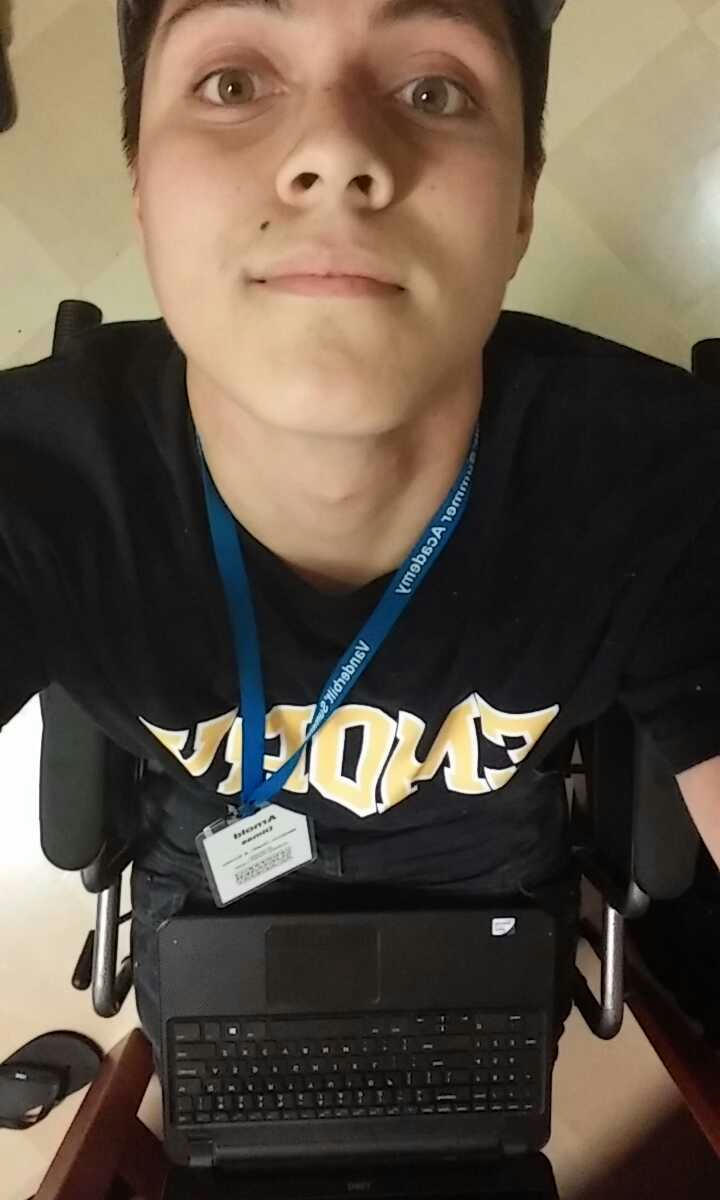 Emory shirt on... + wheelchair perspective
In Atlanta, I had one of the best times ever. I was able to continue our cohort tradition of swimming in the hotel pools after our long days, some of the best times of the trip, but also the cohort and I were able to visit another school: Emory. I had only looked at this school a couple of times, but it honestly
never
stood out to me... until we visited it. I could make lists as to why I
LOVED
Emory, like I did to a college mentor of mine, but, really, it just blew my mind. For than, I am
sooo
thankful. It's yet another school on the list of those I want to apply to. Everything else in Atlanta was great, from the food, the vibe, the historic sites, and yes, the Southern hospitality! I'm not so sure if I see myself moving so far away fro 4 years, but I'm definitely open for the idea of spending them at such school like Emory.
Now, to VSA, There is so much more to talk to about it, as if I didn't already write enough here yet. Anyhow, it was just great. Though the schedule hindered my ability to have the perfect night at times, it was the people that I met that made it one of the best experiences ever. With so much, it's so difficult to recall everything that was great, but I savored every memory and took all of my experiences to heart.
I remember learning so much and taking so many notes the first week in class, learning about things like Cultural Relativism, Anthropology, Biological Reductionism, disease and illness, Culture Shock, Cultural and Biological Hegemony, and so much more (take me back). I remember how the first days even got slightly heated simply because it was such a culture shock of class material and knowledge that we were learning. I remember Hummd going on about how much she LOVED it and I remember how much all of that and more is what I wanted to learn. Then, I also remember that by the next weeks we immersed ourselves into two books (The Spirit Catches You and You Fall Down and The Illness Narratives), learning about the Hmong and medical anthropology, two things which have influenced me into what I want to do. I remember being set on a Human Biology and Society major at first. After this class, I am still not certain, but I know I am curious about learning more about globalization, cultures and anthropology, still some science, and who knows what else. I do know that I have a sense of a humanitarian purpose, if that says anything, but the world around us is so complex and imbued with so much and it's a shame that many times it is simply overlooked at due to this one thing about "globalization," which is more like Westernization, of this world we live in. Anyhow, the class itself did also present some other interesting things like the wheelchair experiment. Again, I can go on and on, but the experience and my newly gained perspective still lingers in the back of my mind, reminding me to stay conscious of ubiquitous inequalities that are so very often overlooked at most of the time. My time in class had it's ups and down,s but overall it helped open new doors of thought.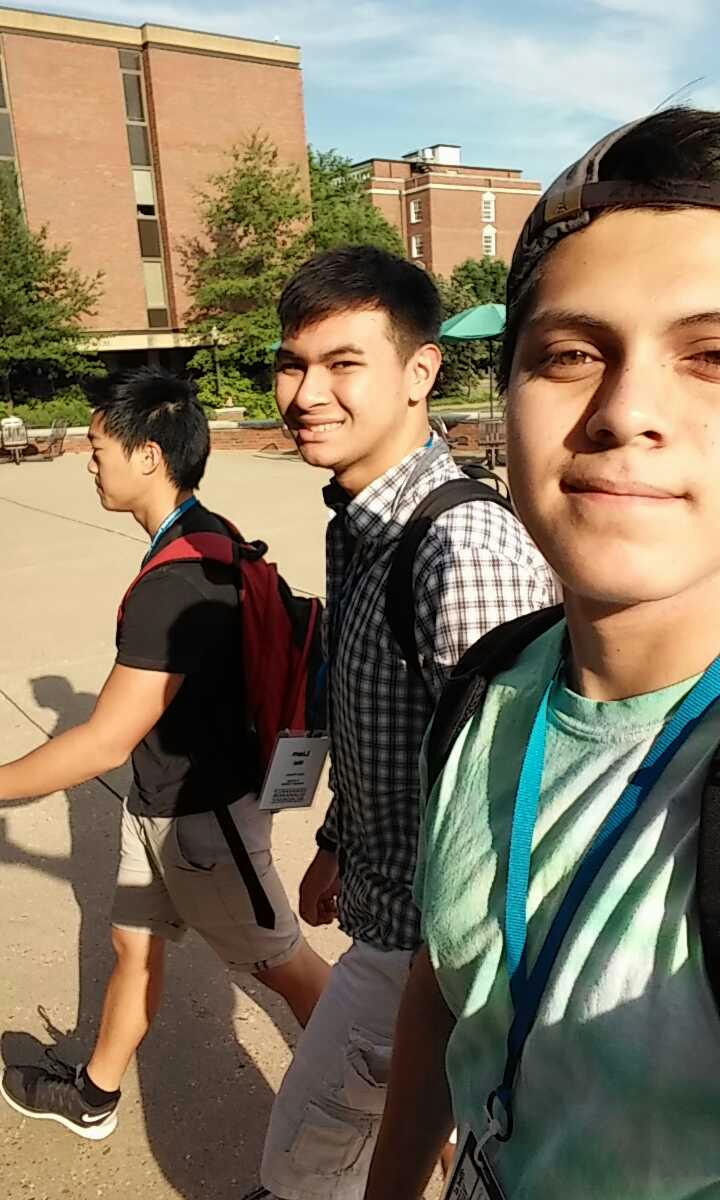 Missing morning walks to
breakfast like this...
Oh, the friendships. Back to the day our cohort was told we were chosen for this program. I remember having no idea who my cohort was (personally), but I now contemplate on how attached I became to them, especially with the 3-person buddy policy at VSA. I feel like I made great friendships with the people I met, that it even feels like I've known them for a while. When do you ever meet strangers and then become close to them in such short amount of time? Only with the ILC. Also, I can't forget the people I met at VSA, from my proctor group, that I now have come to love, to my friends from Philly and Chicago (Raymond, Kelly, Lee, Johnathan, Cesar, Kathy, and more), not to mention my proctor, Tonny, and other friendly staff I was able to connect with. I can't forget any of that, and I can't fathom how thankful and critical and important that Open Mic, CoffV House Night was in making my bond with some of the friends I met grow. All of these were just so invaluable to my time over at VSA (note it is no longer, "here at VSA," [tear tear]). I'm just so thankful I had the chance to do it all- and with great people. Katherine: the sweet, kind young Katherine I saw shed tears the first time I met her. Hummd: the theatrical theater that I will forever remember for such light liveliness . Gwennie: the one who always made moments hilarious (cough cough, Cau-lee-flower!!!) and who always gave the best, most memorable piercing glare anyone could make. And of course, Jenny: our fabulous chaperone who always radiated such powerfully bright energy and laughter to the group.
In the end, there was just too much to every put into words what the '15 ILC Vanderbilt experience was, There were the ups and downs, but in the end, it was an invaluable experience. If I try to think more, the nostalgia will only sink deeper into my conscience and make me think of how I will probably never had an experience like this again (summer during high school). On a more positive note, though, as some may quote, "Don't cry because it's over, smile because it happened." That I will. I'm just beyond nostalgically thankful and blessed to think that for some reason, out of so many other applicants, out of so many capable people, I was blessed with being chosen for something like this. I don't think I will ever fathom that thought. I probably never will. The ILC pays well over $10,000 on each individual for these few weeks, but the value of the experience is so grand because experiences like these are some of the most beautiful treasures life has to offer. And in the end, the value of this opportunity we have been given to live such a thing like experience is beyond what I can phrase into words.
It's priceless.